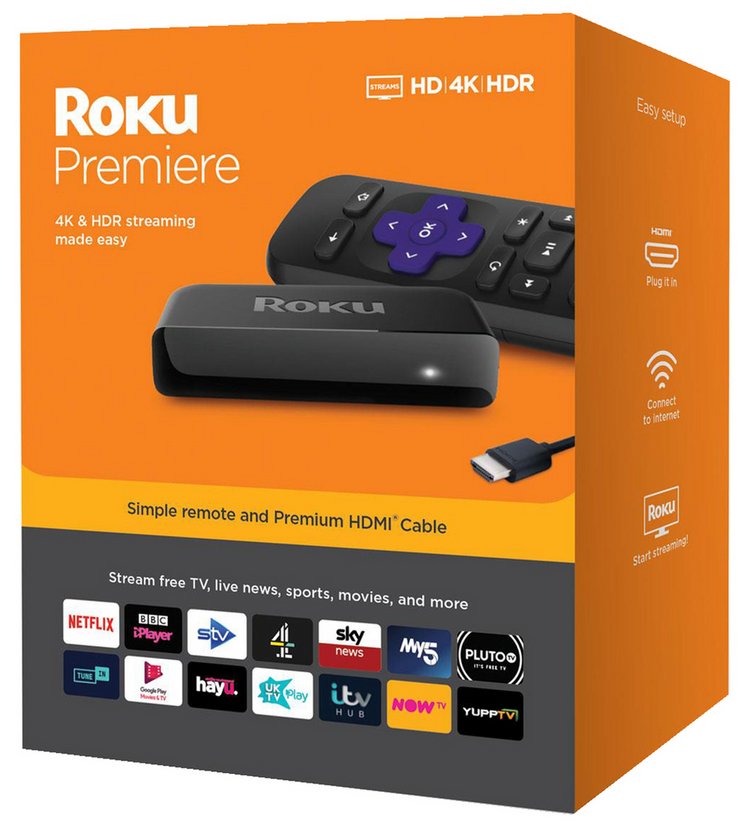 In an ever-expanding world of TV and film, we have access to not just satellite channels on your TV but endless media content. It can often get confusing as to what you can access and what is available to you. In this article we lay out the various available streaming devices for you to compare and see which is best for you.
Amazon Fire TV Cube
Coming in at £109.99 on the market, this hands free device provides the option to control your choices and demands with your voice (Alexa, play 'Stanger Things') however the option to use a remote is still available. With an Alexa interface, you can also use the device whilst the TV is off, giving you the ability to connect compatible devices to it such as sound bars, lights, live camera feeds. This device also supports an Ethernet connection allowing faster streaming and performance which is great for binge watching your favourite programmes. Supporting 4K Ultra HD streaming you will have access to main apps such as iPlayer, Prime, Netflix, ITV Hub, YouTube, UKTV Play and many more. This device is perfect for Amazon fans who have been using the Amazon Fire TV Stick and want a great upgrade.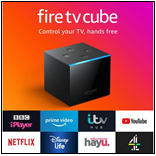 Roku Streaming Stick+
This Roku Streaming stick is the latest streaming device released by Roku with new features and improved performance. Priced at around £50 on the market, 4K and HDR streaming is available. A bonus to this device is its discreet design as when connected to the back on the TV can be out of sight. The device is wireless with an improved dual-band wireless support giving it the range of anywhere within Wi-Fi range. This allows you to take it on-the-go as long as you have Wi-Fi and power. Other features include an easy-to-navigate interface, voice search and also a remote that can control the Roku stick and the TV. You can also control the device using a mobile app available on iOS and Android.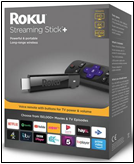 Apple TV 4K
The Apple TV box has been available on the market for around 10 years already, but this year (2019) Apple have release the latest 5th Gen Apple TV streaming device to support 4K TV and HDR. It's important to note that 4K can only be experience with TV's that support 4K, that being said, you will still be able to enjoy clear and quality content. There are two options for 32 GB or 64 GB of storage, the price ranges from £179.99 to £199.99 depending on your storage choice. The set top box design itself includes an Ethernet port for faster internet connection and also a HDMI port. A Siri remote is included to assist with voice commands, navigation and as a remote for games. Supported with the device is content from the iTunes store, Apple Music and other streaming services including Netflix and Amazon Prime. This is perfect for Apple fans who want to get more out of the content Apple have to offer.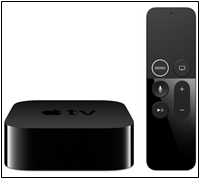 Google Chromecast 3rd Gen
This streaming device provided by Google is affordable and still provides all the necessary needs that you want from a streaming device. Coming in at £30 on the market, the device supports HD streaming so you don't need a 4K TV to still receive quality viewing. The Chromecast allows you to cast media from your phone or tablet to the TV, supporting streaming services such as Netflix, Amazon Prime, Now TV, Google Play Movies, YouTube and catch up apps including BBC iPlayer and ITV Player etc. Music apps like Spotify are also supported. This does mean that there is no remote but the 'casting' from a phone makes it easy to navigate and use.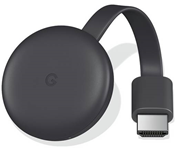 These streaming devices are highly recommended throughout the tech market and there are others available other than these. They all have different features that set them apart from each other, but the best thing to do is go through and work out the best for you!