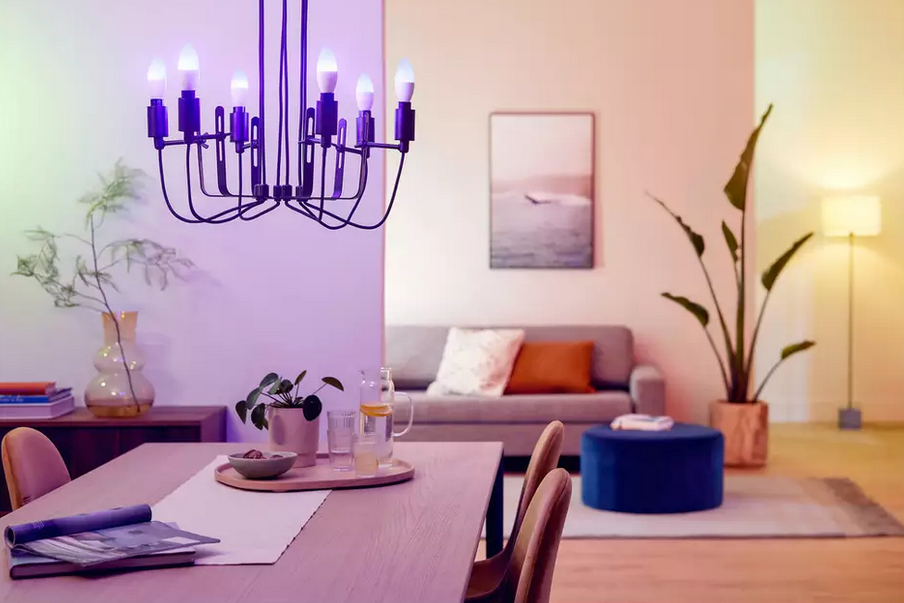 Smart lighting has made its way into households across the globe, being embraced by many. But what makes it different to standard lighting and what are the benefits of using it? Below, we have highlighted the top things we think you need to know about smart lighting.
Connect To Your Smartphone and Control
The key difference of smart lighting over standard lighting is that it can be controlled using a smartphone. This is done by connecting the light to your phone via the specified app. Depending on the brand of bulb the app will vary. However the setup is usually simple; your smartphone will allow you to select the bulb you want to connect to from an on-screen list. This is great for those who love to stay connected using their smartphones and keep their device connectivity all in one place.
Customisation Options
What really makes smart lighting stand out is that it allows a great range of customisation options. By using the smartphone app, you are able to choose from different coloured lighting. This is typically done by choosing a colour from a colour scale or colour mood settings. This means you can adjust the lighting completely without having to physically touch or change the bulb. This is great if you wish to completely switch up the atmosphere in a room with lighting.
Consumer Convenience
The ability to use via a smartphone offers great convenience as a consumer. Some of the smart bulbs allow you to set timers via the app. This means that you can schedule what time you want your lights to come on, off, and even change colour. If you have a voice assist device, such as an Alexa device, you may experience a new layer of convenience. This is because you can use voice commands to adjust the lighting.
Choice of Different Types of Lighting
There is a wide range of choice around smart lighting. It is not only the colour choices of bulbs that you can decide, but there are many different bulbs produced by different brands. If it isn't a conventional bulb you are after, then there are LED light strips. Unlike standard light bulbs, these can come in various lengths and colours and can also be controlled via a smartphone. They can be used in a variety of places but are most commonly used around the top of walls to create an ambient effect in a room, or behind television screens to add a cinema effect.
Cost Effective
LED bulbs are cheaper than standard bulbs. By using smart lighting you can save on the cost of standard bulbs. In the current economic climate and concerns about the cost of living, this is a big benefit for those who want to reduce their spending.
Overall, smart lighting offers increased choice and convenience for consumers. You can find out more about what smart lighting we offer here.