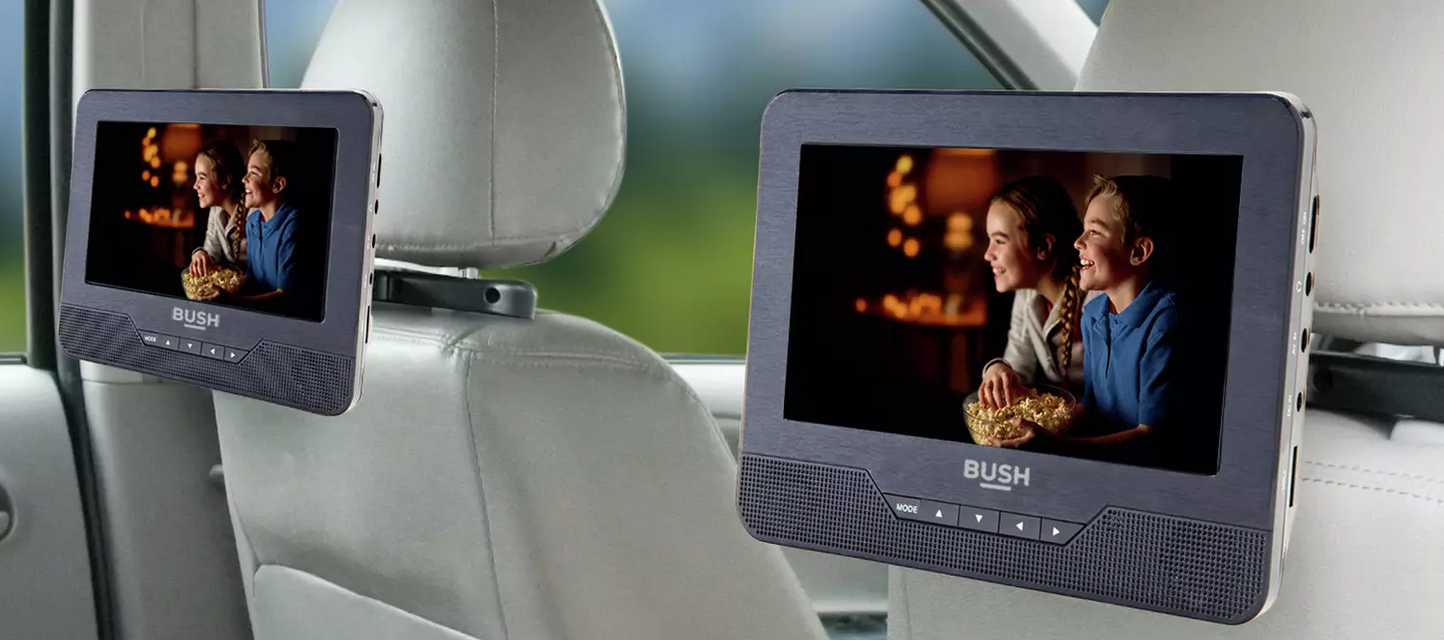 If you're planning a road trip this summer, you may be considering using a portable DVD player for some in-car entertainment. In this article we look at what you can expect from a portable DVD player and what you need to do to prepare for a journey.
Portable DVD players are great for playing your favourite films and TV programmes. Primarily there are 2 types of portable DVD players; a standard screen or a dual screen. Depending on the type of DVD player you have, you may be able to attach the DVD players to the headrests of the seat to allow comfortable viewing. These will need to be strapped securely before the journey to prevent the DVD player from moving during the trip. If it does not have straps, the DVD player will need to be seated on your lap or tray table whilst in use.
The DVD players can be charged by using the mains charging cable or in-car charger supplied, which may vary depending on the model. They will need a full charge before the journey and then after viewing, plug them back into the chargers to recharge. It is important to recognise that not all portable DVD players will not charge at the same time as playing a disc. If you're on a car journey expecting them to charge whilst in use, this will not work as it uses more power when playing a disc than the charger can give.
Although the DVD players are designed to be used on the road, it is still possible the discs may jump depending on the terrain or speed. On bumpy roads or going at high speeds it is possible the disc may move which can cause the disc to pause momentarily, but this is expected in these conditions.
Most portable DVD players have inbuilt speakers as well as a headphone port to listen to the audio of the disc. For travel use, it is recommended to use headphones. It should be recognised that whilst travelling on a busy road or in a noisy setting, then the audio may be difficult to hear due to the outside envrironment. In these situations we suggest using the subtitles in the DVD menu to continue viewing as the external situation cannot be prevented during travel.
Overall, portable DVD players are enjoyable to use on the road, and are also beneficial for flights and home-use. To prepare for your journey ensure your DVD player is fully charged, strapped up to the headrests if applicable, and have your headphones ready. You can find out more about the DVD players we offer here.