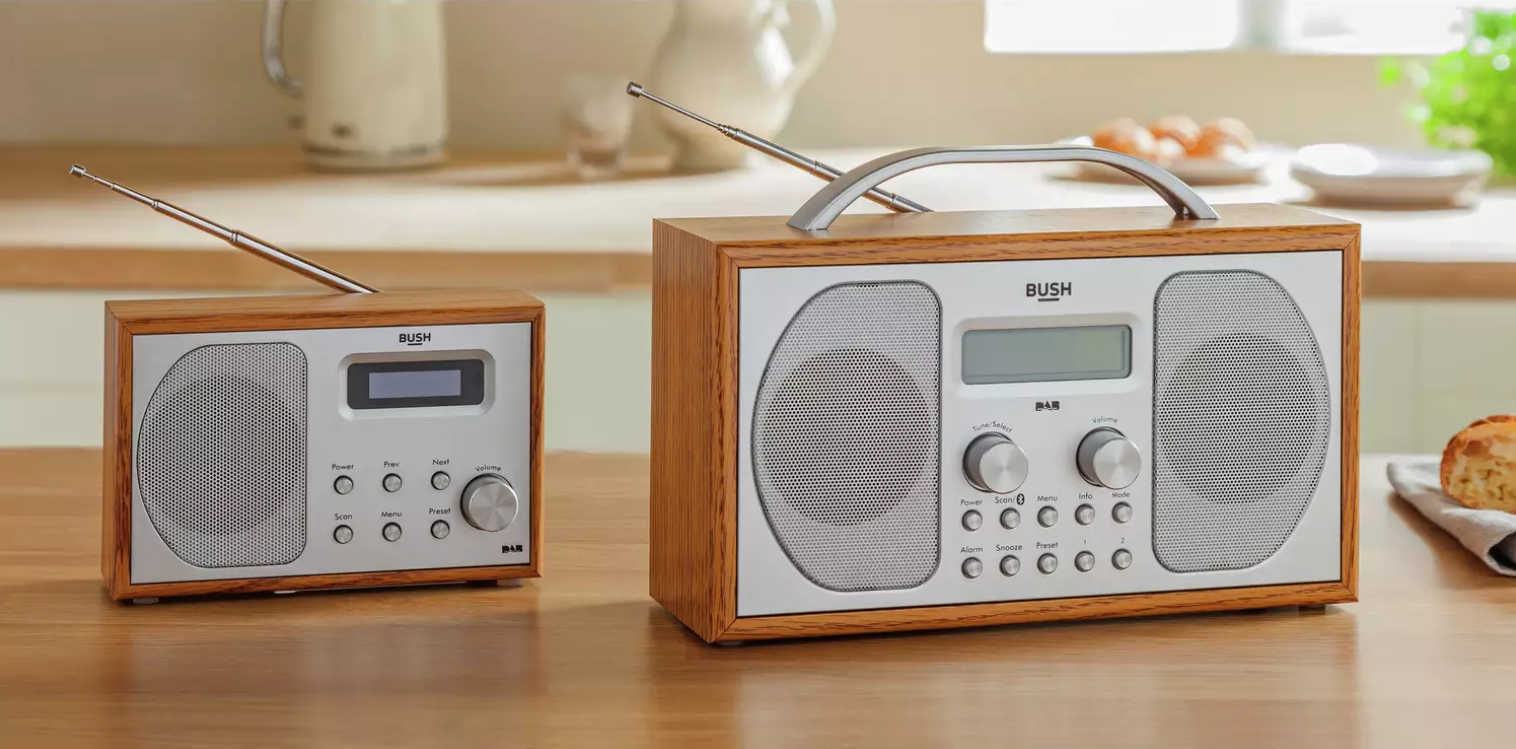 Whether you have one in your kitchen or conservatory, digital radios are something we have become accustomed to using in the everyday. Whilst they can be fairly simple to use, like with any appliance, there are times where we may seek a bit of guidance on using the product, or advice on using additional features. Below, we have highlighted our top pieces of advice, and favourite features, for optimising the use of your radio.
Positioning Your Radio
The positioning of your radio is highly important in receiving the best signal. We recommend positioning the radio in an open space, near a window if possible, and extending the antenna. You may find you need to move it and adjust the aerial to get the best signal. Keep in mind what other devices you have nearby; if the radio is close to another electrical appliance it may cause interference with the signal, so we would recommend moving it into a more open area.
Setting Presets
Most digital radios have a 'preset' function. This allows you to store a select few stations to particular buttons you, providing you with quick access to a desired station. It is useful if you have certain 'go-to' stations and saves you from scrolling through the station list every time.
Keeping Up-To-Date With Your Favourites
If you have a favourite radio station that you go to every day, you should always ensure you are keeping up-to-date with any changes they may have. Usually, the stations themselves will provide any important information on air through live listening, but it is worth taking a look at their websites for any future changes. Changes may involve a change in frequency or channel update. It is best to check these so that you can be prepared and retune the station when necessary.
DAB+ Stations
We recommend checking if your radio has a DAB+ tuner to check if you can access DAB+ stations. DAB+ is an upgraded version of DAB signal. A number of radio stations have changed their frequency type to DAB+ in the past few years, and it is likely more will transition over to this. In order to access these stations, you must have a DAB+ enabled radio. Not all radios have the capability to tune into DAB+ stations but this information will usually be in the user guide or available from the manufacturer.
Bluetooth Connectivity
Some digital radios have inbuilt Bluetooth connectivity and depending on the model type the function may vary. The Bluetooth function on digital radios enables the radio itself to connect to a streaming device, such as a smartphone, and allows you to play music out of the radio. This essentially lets you use the radio as a speaker.
By following the above advice, you can improve the signal and enhance your usage of your radio. Depending on your model, please refer to your user guide for the most relevant information and steps on how to use these features. To browse and find out more about our radios and clock radios, please visit the Argos website here.