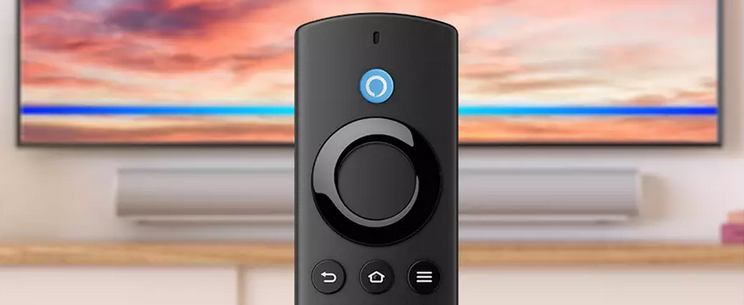 Amazon Fire TV Sticks are great for streaming your favourite movies and series on popular apps. If a movie isn't loading or your device is having difficulty opening apps, it can be very frustrating, and you will want a resolution as soon as possible.
In this article we highlight some easy tricks you can try on your Amazon Fire TV stick to get things running smoothly.
Check your internet connection
If the loading issues you are experiencing are happening when trying to stream a film, it suggests a possible issue with the internet speed being received.
We recommend checking the connectivity on other devices to see if they are also experiencing the same issue. Ideally, try to minimise the distance between the router and the Fire TV Stick or try Wi-Fi extenders to ensure the device is receiving a strong signal.
It may be worth rebooting your Wi-Fi router to try to restore your internet connectivity and resolve any loading issues with your Fire TV Stick.
Restart and reboot
If your internet appears to be fine, or the issues appear to be surrounding the Fire TV Stick itself rather than loading content, it may be time to reboot the device.
You can do this by navigating to Settings, My Fire TV (or Device) and then selecting Restart. This will reboot the device and refresh the system. Wait a few minutes before turning back on if it doesn't turn back on itself.
Update to the latest software
You can also look for the latest software to combat any loading issues which may be a result of outdated software. To do this, go to Settings, My Fire TV, and then About. Within this section of the menu there should be an option to install the latest update if it is available. This is important to check regularly as keeping updated allows optimal performance as software updates tackle any bugs or glitches.
Clear the app cache
Loading issues on your Fire TV stick can be caused by a cache build-up across your apps. We recommend clearing this from time to time to keep things operating smoothly.
To do this, go to Settings, Applications, Manage Installed Applications, and then choose the desired app. When selecting these apps you should find an option to Clear Cache. This deletes temporary data that is stored which may be causing things to slow down. Once deleted, relaunch any apps to check if all is resolved.
Factory reset as a last resort
If all fails, it may be time for a factory reset.
We recommend this as a last resort as it will wipe everything from the device, and you will be required to sign into all your apps again. To do this, go to Settings, My Fire TV, and Reset to Factory Defaults. Once it has restarted, you will need to sign back into your Amazon account and any other apps.
To conclude
Loading issues are usually the result of internet speed, or minor software blips which you can easily resolve with these support tips. If you are ever unsure or require more assistance, visit the help page for this product or check out Amazon's web support.
To view all of our smart TV sticks and boxes, you can click here.