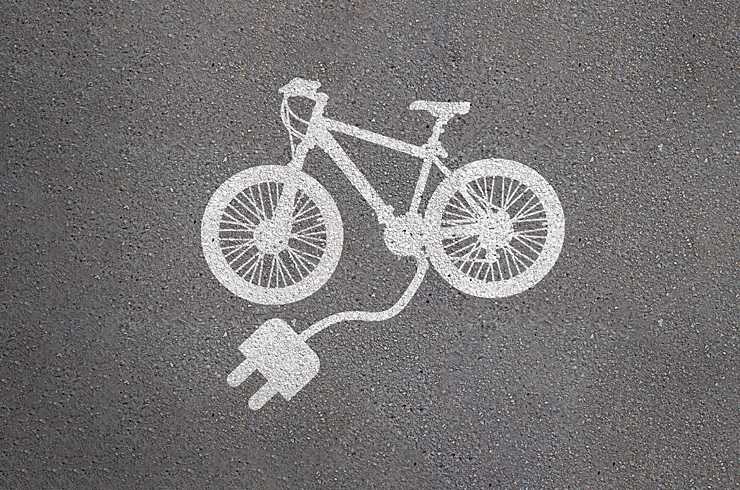 There is an increasing popularity for e-bikes in the market, with more people wanting to be greener in their travels but still wanting a bit of assistance from the help of an electric motor. You can ride electric bikes, known as 'electrically assisted pedal cycles', in England, Scotland and Wales. As long as your e-bike meets the correct requirements you don't need a license to ride one and it won't need to be registered, taxed or insured. Ah, but you do have to be over 14 to ride one!
Where can I ride an electric bike?
As long as the e-bike requirements are met then you are able to use your electric bike on all cycle paths, roads and anywhere else pedal bikes are permitted.
What are the e-bike requirements?
An electric bike must have pedals that are used to propel it.
The power output or the manufacturer of the motor must be visible.
The battery voltage or the maximum speed of the bike must also be visible in some way.
The electric motor must have a maximum power of 250 watts and no more than that.
Just to note that 'electrically assisted pedal cycles' can have more than 2 wheels. So you could have an electric tricycle.

Benefits of riding an E-bike.
A great way of getting into exercise or maintaining your fitness with the benefits of a motor assisting you along the way.
It can help to cut down how many short car journeys you take as you will find yourself taking your bike out for a spin instead. This in turn will help with your carbon footprint and effect on the planet.
It can cut down your travel time compared to using a normal pedal bike, getting you to work quicker making commuting so much easier!
Any cons?
Some might say that the electric bike is limited due to the battery running out after a period on time, which is expected but most bikes will last for around 15-20 miles. However, even if the battery does run out you can still ride the bike although it is advised not to let it run out of power as it can be hard to pedal an e-bike without power unless you're on the easiest of terrain e.g. concrete. Plus, all you have to do is plug it back in to recharge and you'll be off again before you know it.
Which electric bike is right for me?
There are many different varieties of e-bike on the market to decide between so it's understandable that you may not be sure where to start in finding the right one for you. First and foremost you definitely need to work out the main purpose of why you are getting an e-bike and what you need out of it. Is your priority comfort? Or perhaps you're looking for something able to last long distance in terms of battery life. Maybe you're looking for something that is guaranteed to assist you up those hills.
There are definitely more factors to think about when buying an e-bike as opposed to a regular bicycle such as: terrain, mileage, riding style, battery life etc. Most e-bikes will offer the same battery power to make sure they are in keeping with government regulation. We would advise test riding various types and just getting to know which type of bike is most comfortable for you because, at the end of the day, you'll be the one riding it. Then the only thing left to do is grab a helmet and you'll be off!