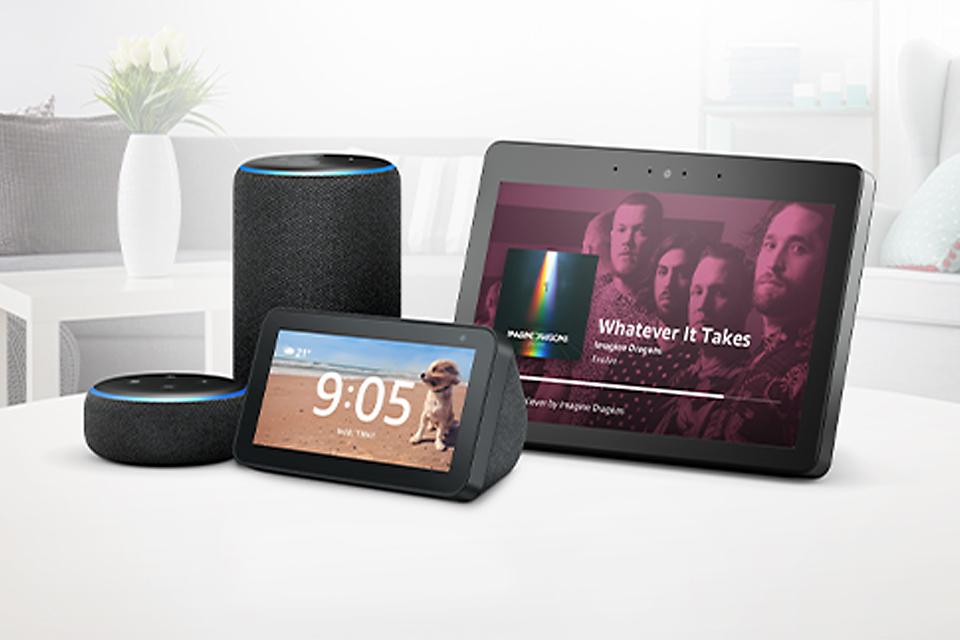 In September 2019, Amazon held their Hardware Event announcing new products that are, or will be soon available on the market. They announced new devices, new improvements and features and it all looks very exciting. There are lots of new gadgets being introduced and we have laid them out in this article for you to explore. Maybe you'll spot the perfect Christmas present.
Amazon Echo Dot with Clock
According to a statistic released by Amazon, Alexa receives one billion 'What time is it?' requests each year. To solve this and to reduce this question, Amazon have released a new version of the ever popular Echo Dot with an LED clock installed. It follow the sleek design of the original version and the clock is easy to view and makes for a brilliant new feature!
All-new Amazon Echo
The next generation Amazon Echo has been released with new improvements and features in the software. New fabric designs have been introduced allowing more choice in colour. Currently available is the original Charcoal, Heather Grey, Sandstone and Twilight Blue. The new device includes new speakers powered by Dolby creating a more dynamic, round sound in your home. The new software features include an improved Neural Text to Speech adapting Alexa to sound more human and emotive.
Amazon Echo Studio
The Amazon Echo Studio is brand new from Amazon introducing larger dimensions and a new and improved sound system. The larger design makes room for 5 separate speakers enabling a multidimensional sound that will fill the room with your favourite tunes. Supported with Dolby Atmos, there are three mid-range speakers in the left, right and top, with a directional speaker in the front finishing with a woofer in the bottom working together to provide an expansive sound. The Studio can also adapt to the acoustics in the room by using the inbuilt microphone. Familiar features like the Alexa blue ring and touch-control settings are still present in this design.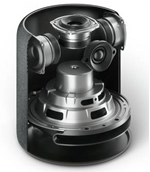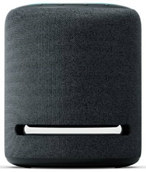 Amazon Echo Show 8
This device is the next release after the original Echo Show with an 8" screen as the difference in design, 2.1" smaller than the original. This device combines features of a tablet with the voice command functions of Alexa. You are able to video call with other Alexa users and view media content such as videos and images. You can connect other smart home devices to this an ask Alexa to show you your security cameras, control you heating and lighting.
Amazon Echo Buds
A brand new concept this year for Amazon, the Echo Buds! These are wireless ear buds that also incorporate Alexa. Using Bose Active Noise Reduction technology you can listen to your favourite tunes and still use Alexa voice commands completely hands-free! You can stream music, make calls, check your calendar and other feature the Alexa app offers. You have up to 5 hours playback and quick-fast charging. These ear buds are a great addition to the Alexa family.
Amazon Echo Flex
The Echo Flex is a smaller, toned down version of the Echo allowing you to access all information via voice command, the difference is not being able to stream music. These can be plugged into the mains sockets so this makes it easy to make any part of the home Alexa ready. These can also be used as an intercom system within the home if they are plugged into rooms around the house. A nifty bit of kit that makes your home smarter!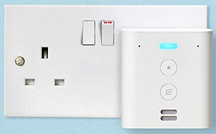 Amazon Eero
If you have trouble accessing your Wi-Fi in every area of your home, this could be the next perfect device. The Eero is a Wi-Fi router/extender that you can connect to your existing router and will provide up to 140 sq.m of Wi-Fi signal. This device can connect to and be controlled by any of your Alexa devices. There will no longer by a Wi-Fi dead spot in your house!
Ring Stick-up Cam/Indoor Cam
Amazon feel that security and smart homes come hand in hand so they have introduced, in partnership with home security company Ring, a set of indoor cameras and doorbells that are Alexa compatible so you can control your home security with your Alexa devices with a peace of mind!
Not yet available in the UK
These following products may not yet be available in the UK but when they are they all seem like exciting products that will contribute to making the home even smarter and more information will surely follow. The Amazon Smart Oven looks to be a microwave with Alexa functions and capabilities. The Echo Frames and Echo Loop seems to be wearable technology in the form of glasses and a ring, which all give the ability to use Alexa voice commands. So by the looks of it, some very exciting tech will be joining the market.