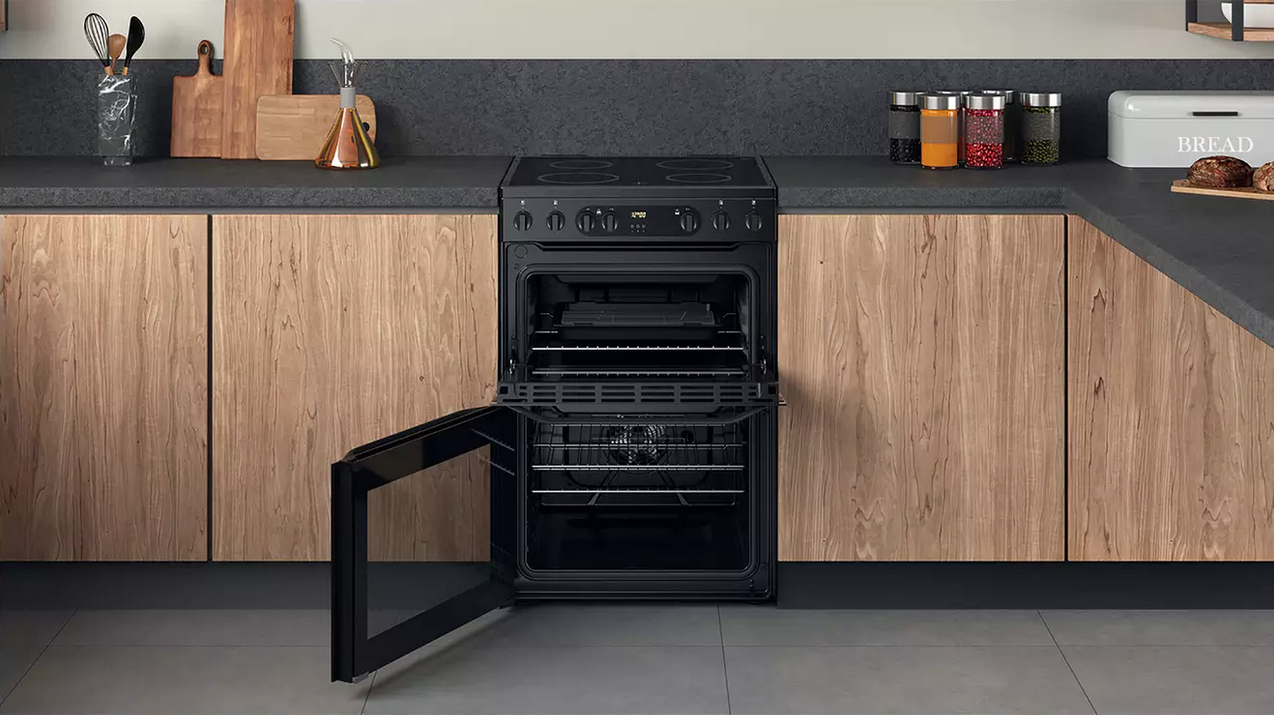 As we use ovens to cook our food it is important we ensure they are kept clean to maintain a hygienic cooking environment. In this article we highlight parts of the oven which may be missed when cleaning.
Cleaning the oven dials
Most ovens have removable dials which can be taken off for cleaning. Generally we will wipe the surface down, however it is recommended to take this off completely to remove any build-up of debris from inside the dial. Debris and grease can easily build up under the dial as it is near the top of the appliance and we will often touch it with our hands. They can be cleaned with a soft cloth and warm water. If they're not removable, take care in cleaning these and checking for any build up around the edges of the dial.
Wiping the glass door
You should ensure the interior of the oven door is cleaned often. You may find the glass door on your oven is removable. This is so that you can clean this door thoroughly to prevent the build-up of grease. You can wipe away loose dirt with a damp microfiber cloth. Try to avoid using any harsh abrasive cleaners, but you can use shop-bought oven cleaning solutions to clean. This is dependent on the advice given in your user manual, so ensure to consult this beforehand. This will help to remove any tough grime.
Taking care of the interior racking
You should clean the interior racking after each use, whether that is the oven tray or grill racking. This is due to food being placed inside here so it must be clean for hygiene reasons, as well as preventing the dirty from building up.
This also applies if your oven has an auto-cleaning feature. This feature heats the inside of the oven to a high temperature to clean. It is worth ensuring that the racks are taken out and cleaned as they may not be cleaned thoroughly using this feature. We would also recommend wiping down the insides of the oven after using an auto-clean feature to remove any dirt or debris left behind.
By cleaning these parts alongside your normal cleaning routine you can be confident you've given your oven a thorough clean. Always refer to your user guide for cleaning and maintenance instructions for your appliance and only use our advice alongside your manual as guidance.