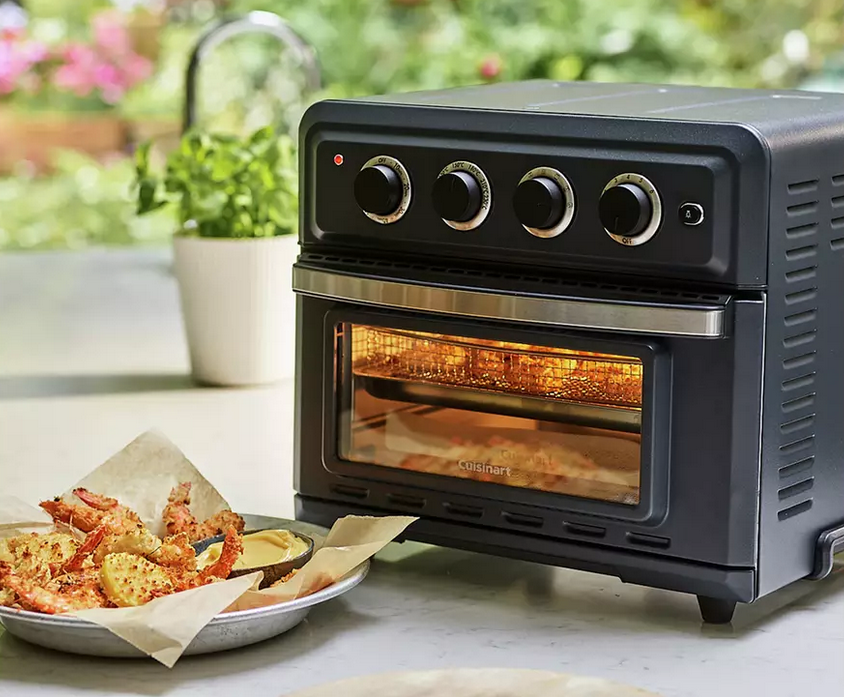 In an effort to reduce the ever-increasing costs of our electricity bills, we are all looking at ways we can switch appliances in the home to use less power. One example of an appliance that you can introduce is a mini oven. These are smaller ovens which are great to fit into smaller spaces, using less power when cooking. Although they are great to use, you should take note that they do operate differently from standard ovens. So, what are the basics we need to know before cooking with a mini oven?
Size
The first thing to note is the size. When preparing food, you should consider the size of the trays before preparing your food. The interior cavities of mini ovens will be smaller than a regular oven. This means that you should prepare food accordingly to ensure it fits on the tray. For mini ovens with an inbuilt rotisserie, you will need to check the size of the chicken required. If the wrong size, it will not fit and you won't be able to use this feature.
Cooking Times
Another essential to remember is that cooking times will differ to regular sized ovens. This is important to consider to manage the expectations when cooking. You may need to add an additional few minutes to the timings to allow the food to cook thoroughly.
Smoking on first use? Don't panic
You should consider that some mini ovens will emit smoke on the first usage. This is normally highlighted in your user manual. This means that when cooking for the first time, you are likely to get a lot of smoke leaving the vents. If your manual confirms this will happen, then this is normal and nothing to worry about. We recommend ensuring the room is well ventilated to remove the smoke. After the first usage, this should not be experienced again.
Quirks of mini ovens
If your mini oven has additional hobs or extra functions, you should double check how to operate these. With mini ovens, you are likely to find that not all features will work at once. For example, this means that you may not be able to operate both hobs whilst the mini oven function is being used. This is usually a safety feature due to power consumption required being too high for most conventional 13A plugs. It is worth checking this information before cooking to avoid any unnecessary stress with meal preparation.
Timers
When cooking with your mini oven, you should check to see if it has a built-in timer. Like a microwave, mini ovens may have a very simple timer dial which allows for the cooking time to be easily set. This stands out from standard ovens, as setting the time can sometimes be a bit complicated. This offers a bit of convenience when using the appliance.
To Conclude
Being aware of the basics can help to prepare for cooking and manage your expectations of using the appliance. To find out specific information about your mini oven, always refer to your user manual or contact the relevant support team.
For more of our articles on kitchen appliances, click here.
You can browse our full range of mini ovens here.