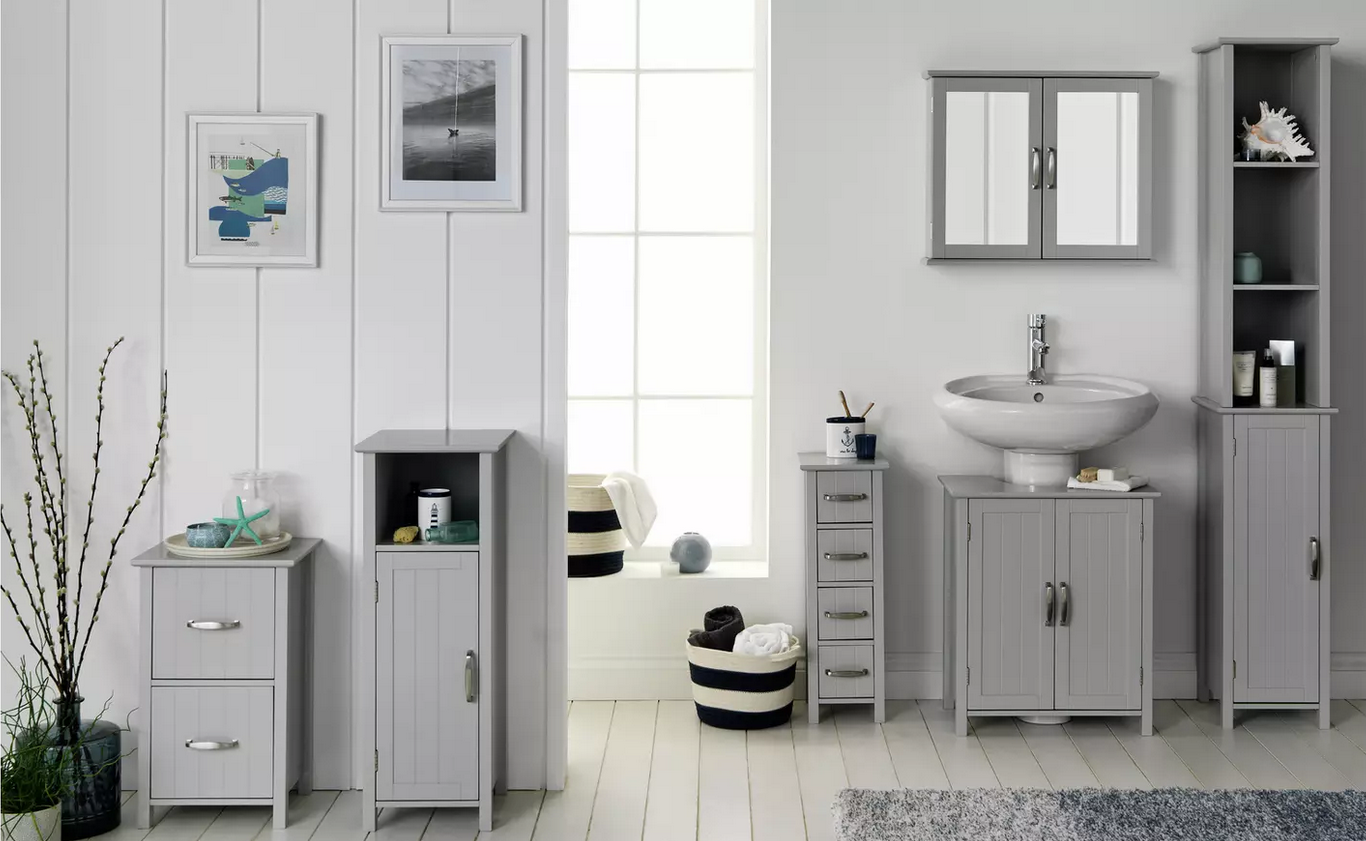 The bathroom can be a tough one to tackle during a spring clean. Although the space may be small or limited, this room still needs to be cleaned. Below we have highlighted our key areas to focus on when cleaning the bathroom.
Remove limescale from the shower head and taps
Limescale can build up in the bathroom on the shower heads and taps. This is important to remove to keep the water flowing smoothly. You can remove limescale with generic shop bought limescale remover. Alternatively, why not try one of our greener life hacks and use a slice of lemon to help remove this?
Scrub away soapy marks
You should pay attention to removing soapy marks in your bath tub and sink. These can build up over time and can sometimes become difficult to remove. You can use various cleaning products to help remove this or go for an alternative remedy, such as the lemon hack outlined above which can give the same effect.
Clean the toilet with white vinegar and baking soda
An effective way to clean your toilet is by putting some baking soda and white vinegar in the bowl, wait 30 minutes, and then use a toilet brush to clean the surface. Once done, you can flush the mixture away. This should remove any stains and keep it clean.
Use a steam mop to give your tiles a thorough clean
Like any other flooring, the bathroom floor will need to be cleaned. If you have tiling in your bathroom, you may need to use a steam mop to provide a deep clean between the tiles. Simply fill the steam mop with water, add some mild detergent if needed, and clean the tiles.
Wash your towels
Bath towels and robes should be cleaned regularly and changed as they can build up with dirt. If doing a complete clean of the bathroom, we would recommend washing any used towels and ensuring that all the towelling is fresh. This will also help to eliminate any smells that could emitted from damp towels.
Fix discoloured grout with an old toothbrush
If you have an old toothbrush available, you can easily whiten the grout between the tiles. Simply mix some baking soda with water to product a paste. Scrub between the tiles, leave the paste to sit for a few minutes, and then scrub it away, washing it clean.
Hose down the bathmats
Any bathmats on the floor will need to be cleaned. Depending on the material, you may need to hose down rubber mats. If your mat is fabric and machine washable, you can put this in the washing machine or hand wash in the sink. This will remove any soapy dirt that can build up over time.
Clean your shower screen with tea
You can use generic cleaners to clean your shower screen, but why not try something different? You can dip a cloth into some black tea, rub on the glass, and then use a clean cloth to dry. This can help to remove dirt, but also encourage the shower screen to shine.
By using these tips, you can ensure the bathroom has received a deep clean for the spring. You can finish off the room by leaving the windows open to remove any odours from cleaning products, and then place an air freshener in the room for the next visitor.
For more of our Spring Cleaning Guides, click the following: