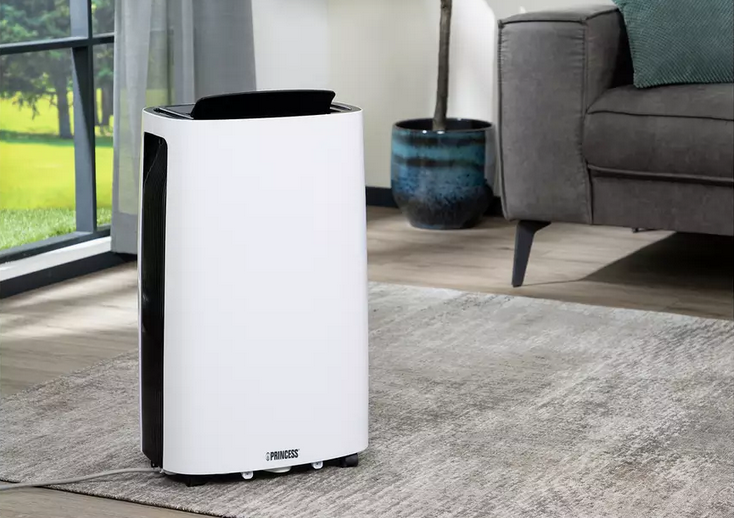 Window condensation is something we have become accustomed to in the colder months. Condensation occurs when the moisture in the air makes contact with a colder surface. Wiping away the water droplets each morning can be frustrating, but luckily there are ways you can help with this. In this article we look at some ways to prevent condensation on windows.
Why should we look to prevent window condensation?
Preventing window condensation is important as it can improve the indoor air quality. This is because reducing the condensation essentially stops excess moisture in the air. Excess moisture can be problematic indoors as over time it can dampen surfaces. It can also potentially damage paintwork near window frames and sills if the condensation is repeatedly appearing and sitting on the same area, not to mention help implication associated with mould.
Open windows regularly to ventilate
Ventilation plays a big factor in the amount of condensation formed on windows. It allows fresh, dry air to enter which lowers the humidity levels so there is less moisture in the air. It can also reduce the temperature difference between the window and the air in the room, which means it is harder for condensation to form. We recommend opening a window up where possible to allow the air to ventilate throughout the day.
Circulate air with a fan
You can also ventilate air to reduce condensation by using a fan. Fans are cheap but effective ways to circulate the air. To get the best results, position the fan towards an open window to circulate air outwards. You can check out different fans for your household by clicking here.
Use a dehumidifier to remove excess moisture from the air
Dehumidifiers can be a great tool to tackle condensation. Dehumidifiers work by removing moisture from the air, reducing the humidity. As condensation occurs when humid air meets a cold surface, removing the humidity from the equation is an effective method. We suggest putting a dehumidifier on in the late afternoon and evening to remove moisture from the air, or even run it through some of the night. You can read more about how to get the best results from your dehumidifier here.
Utilise curtains and blinds to create a barrier
You can help to prevent excessive condensation by using curtains as a barrier. Putting curtains or blinds in front of your window can help to stop humid air from reaching the window and forming condensation. If possible, we recommend thicker curtains for the colder months as they can also help to maintain the temperature and prevent warm air from escaping.
Manage your household activities
Sometimes, you may have to review if any of your household activities may actually be contributing to excessive moisture which could be increasing humidity levels. Drying clothes indoors can play a part in humidity, as the moisture from the clothes will go into the air. To avoid this, we recommend drying outside when possible. Similarly, when cooking food in the kitchen, we recommend always putting lids on cooking pots or slow cookers to prevent this moisture from entering the air. If this can't be avoided, then ensure you ventilate effectively when doing these activities.
Conclusion
By using these tips, you can easily reduce or prevent the build-up of condensation on your windows. It is also important to note that sometimes the condensation is inevitable due to the outside temperature being lower which can lower the temperature of the window.