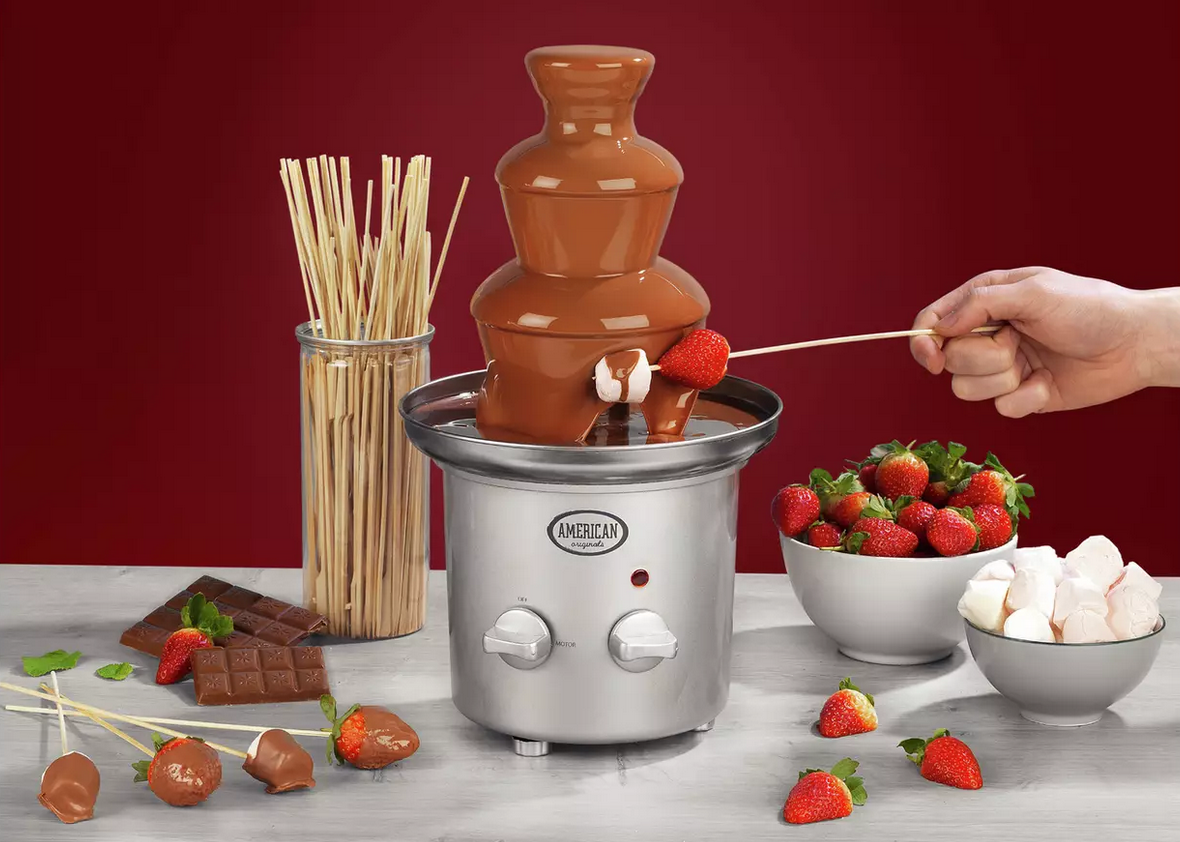 The end of the year is upon us and a time for celebration. If you're hosting a party or event, you might want to wow the crowd. An easy way to do this is through the food you offer. Sweet treats are universally loved so in this article we have highlighted some small appliances you can use for hassle-free food preparation.
Create sweet crepes with a crepe maker
Preparing and cooking a crepe can be simple with a crepe maker; prepare the batter, spread on, and cook. You can top with sweet toppings of your guests choice to make it bespoke to them. Alternatively, you can of course choose savoury toppings for the crepes. To pick the best one for you, consider if there are different cooking times or settings so you can plan ahead when you will need to start cooking the crepes to ensure all your guests are fed.
Indulge with chocolate fountains
A chocolate fountain is something we have all dreamed of when we were younger, but now you can own a smaller one yourself to use in the home. They are ideal for using with smaller fruits or other treats such as marshmallows. They are a great piece for a simple, yet fun, food selection as it your guests are able to interact with the fountain and 'prepare' the food themselves. When selecting one, keep in mind how many guests you will be expecting so you know whether you will need a larger or smaller appliance.
Wow with a waffle maker
Another great choice is a waffle maker. Waffle makers allow you to quickly and conveniently prepare waffles. With the simple operation, you can monitor the cooking to add a bit more of a crisp if necessary. Once cooked, add the toppings of your choice. Much like crepes, you can add sweet or savoury. If you're going for sweet, we suggest chocolate topics of your choice and a scoop of ice cream for a simple but delicious treat.
Go the extra mile and have a dedicated drinks machine
Having beverages ready for your guests can make you stand out as a host. Rather than spend the evening running back and forth to the kitchen, you can have drinks ready on the go. This could be some cocktail pourers, a fruit punch bowl, or you could try a Slush machine. To use a Slush machine, add the syrups and let the appliance cool and slush the drink for you.
Or, make use of what you already have!