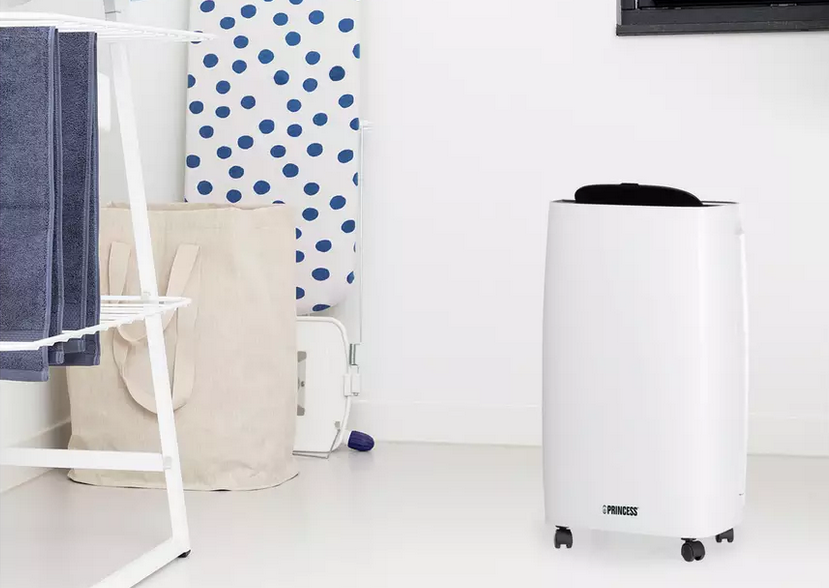 With many of us looking at ways to reduce the cost of living, some of us will be looking at more energy efficient ways to carry out the chores around the home. One area where costs can be reduced is by finding cheaper alternatives to tumble dryers that we use to dry our clothes.
Considering a dehumidifier.
Although not a traditional way to dry clothes one alternative to tumble dryers is a dehumidifier. They work by removing moisture from the air by drawing air from the room and collecting condensation in the tank. This can really reduce the drying time of clothes in the house on airers. They are great to consider as they are cheaper to run than tumble dryers. This means opting for this can significantly reduce energy costs.
Another positive of using a dehumidifier is the space. Although you may need to hang clothes out to dry near the dehumidifier, once it has been used you can put the clothes and dehumidifier away to make more space in the room. This cannot be done with tumble dryers as they are bigger units.
It is important to remember that dehumidifiers do take longer than tumble dryers to dry clothes. This is because they are less powerful and take time to remove moisture from the air and clothes. If you do need to dry clothes, it is best to plan this in advance to ensure you allow sufficient times to get the best results.
Trying a heated clothes airer.
Another product that can be used to assist drying at a lower cost is a heated airer. These are airers with an inbuilt heater to assist with the drying. To use, simply plug in, put the clothes on the airer, and turn on. They are also more economical as their running costs are significantly lower than other heated appliances. For example, featured below is the Minky Wing Heated Clothes Airer (707/6006) which costs less than 8p an hour to run.
Should we still use tumble dryers?
Although dehumidifiers and air dryers are beneficial, many will find that they might need a mix of appliances in their home. There are times when we need to dry our clothes but do not have enough time to wait, or do not have the space to pull out an airer. On these occasions, a tumble dryer may be more appropriate for the convenience. However, by having the options of dehumidifiers or airers, we have the ability to reduce the costs when needed.
You can explore our blogs on hints, tips, & services here.