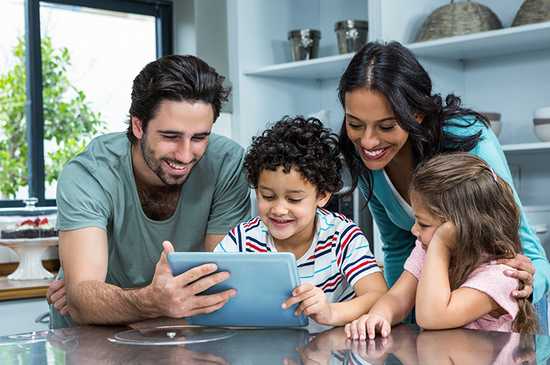 With the UK being told to "stay at home" many children's screen time will no doubt increase not just for online entertainment but for educational activities as well. To give them a safer experience follow the guides below to set up Parental controls.
Parental controls combined with privacy settings can help you protect your children from the things they shouldn't see or experience online. Types of restrictions include Apps access, sharing location, in-App purchasing, inappropriate content, media streaming, sharing data, social networking, browser access and online games.
iOS Devices
To set content privacy restrictions and manage in-app purchases go to Settings, and touch Screen Time. Touch Continue, then select This is My [Device] or This is My Child's [Device] and if it's a shared device touch Use Screen Time Passcode and re-enter the passcode to confirm. If it's a child's device, you can follow prompts until you get to Parent Passcode and enter a passcode. Re-enter to confirm.
From here you can:
Touch Content & Privacy Restrictions. Enter your passcode if it is requested, then you can turn on Content & Privacy. Once you have set up your code, in this section, you can manage in-app purchases, restrict Siri web search, access to apps, Game centre restrictions, and automatically filter website content to limit access to adult content in Safari and apps on your device.
Touch iTunes & App Store Purchases. Choose a setting and set to Don't Allow. You can also change your password settings for additional purchases from the iTunes & App Store or Book Store.
Android Tablets
With android tablets you can create restricted profiles to limit the access your children have.
You can do this by going in to Settings, and then touching Users. From there you can add a new Restricted Profile. To do this you will be required to set a Screen lock then a Profile name. Once a Restricted User has been created you can select all the apps you wish to restrict for that user.
Once a Restricted profile has been set, a password will then be required to access any unrestricted profiles.
Android Smartphones
Android smartphones only have parental controls for the Play store however this allows you to set the maturity level of apps and set a PIN code for purchases.
Android phones require a Google account, for parental controls you can use either use your own Google account or set up/use an account for your child. This will enable you to set a PIN. The PIN will be required to set the Parental controls.
To set Parental controls launch the Google Play store app on your phone. Touch the Menu icon, then touch Settings. In Settings you will find the Parental controls option. Select parental controls and turn the slider to ON. From here you will be prompted to create a PIN. Once the PIN has been created you can set restrictions for Apps & games, Films, TV, Magazines and Music all of which are accessed via the Play store.
To set your account to require your Google account password when making purchases you will, again, need to launch the Google Play store app on your phone and touch the Menu icon, then touch Settings. Touch Require Authentication for Purchases. There are then 3 options for you to choose from Require your Google account password for all purchases, open a 30-minute window where all purchases are allowed after in putting your password, or disable authentication entirely.
To block the device from being able to download apps from services other than the Google Play Store (which we have just restricted). Go to Settings, then touch Lock screen and security. Then ensure the Unknown sources option is OFF.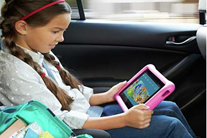 Many parents avoid altering settings as they believe it will be too complicated. We hope these guides make it easier to keep your children safe online.
Parental Controls and Privacy Settings are useful tools to help minimise the risks your children may face, but they are not 100% effective. It's crucial to help your children learn early that they may come across risks online, and how to handle them.