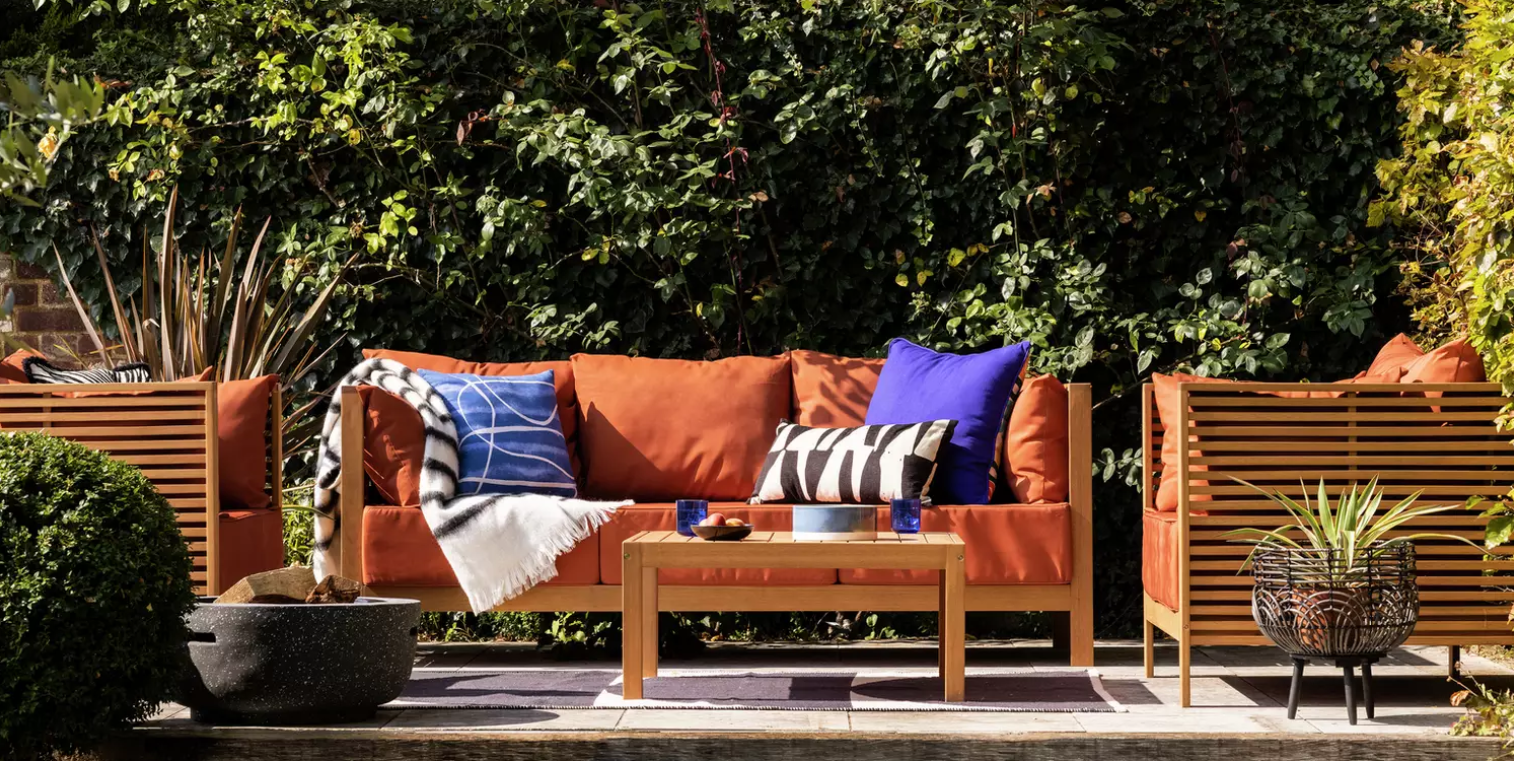 Many of us will be getting our gardens ready for the summer by setting up our garden furniture. It is important we take the necessary steps to look after our furniture. You may find your furniture is labelled as 'weather resistant' or 'weather proof'. Typically, this means it may withstand different weather conditions, such as rain. However, this doesn't always mean it will be resistant to all weather, and you should still take steps to look after it.
Invest in a furniture cover
A simple but effective way to look after your furniture is by investing in a furniture cover. This can be put on the furniture during periods of harsh weather, and will physically prevent rain from making contact with your tables and benches. Most furniture covers are universal, and are based upon the general size and shape of the furniture. You can browse our range of furniture covers here.
Take inside during harsh weather
Even if your furniture is 'weather resistant' we would recommend taking it inside during any harsh weather such as wind or rain to ensure it has the best protection. If your furniture has any cushions or pillows, we recommend to wrap these up and bringing them indoors during harsh weather as they will be more delicate than the frame of the unit. Once the summer period is over, and the weather gets colder, we would recommend taking the furniture into a shed or garage and keeping it covered until the next year. This will aid in keeping safe through this period.
Apply protective coating
You may consider applying a protective coating which will not only protect the furniture, but also aid in preventing cosmetic damage. The type of coating will vary depending on the material. If you are applying a coating on wooden furniture, you can use a polyurethane wood finish. This coats the surface and helps to resist water damage. For metal furniture, you can apply sealant paint. There are many different types but it is designed specifically for metal and works to resist against water damage and rusting. With any coating, it is important to check specifically if it is suitable for the material of your furniture, whether that is wood or metal, to ensure it provides the best protection.
Keep it clean
You do not need to clean your garden furniture as frequently as indoor furniture. Cleaning instructions do vary depending on your user manual guidance, but generally it is advised to clean gently with warm water and a sponge. We recommend cleaning the furniture before and after storing away. This is because dirt left on the furniture may become more stubborn if left untouched, which risks leaving a stain.
For more information on how to look after and care for your furniture, always refer to your user guide. You may find that your item has specific care instructions that must be followed to lengthen the life of your product. You can browse our range of garden furniture here.