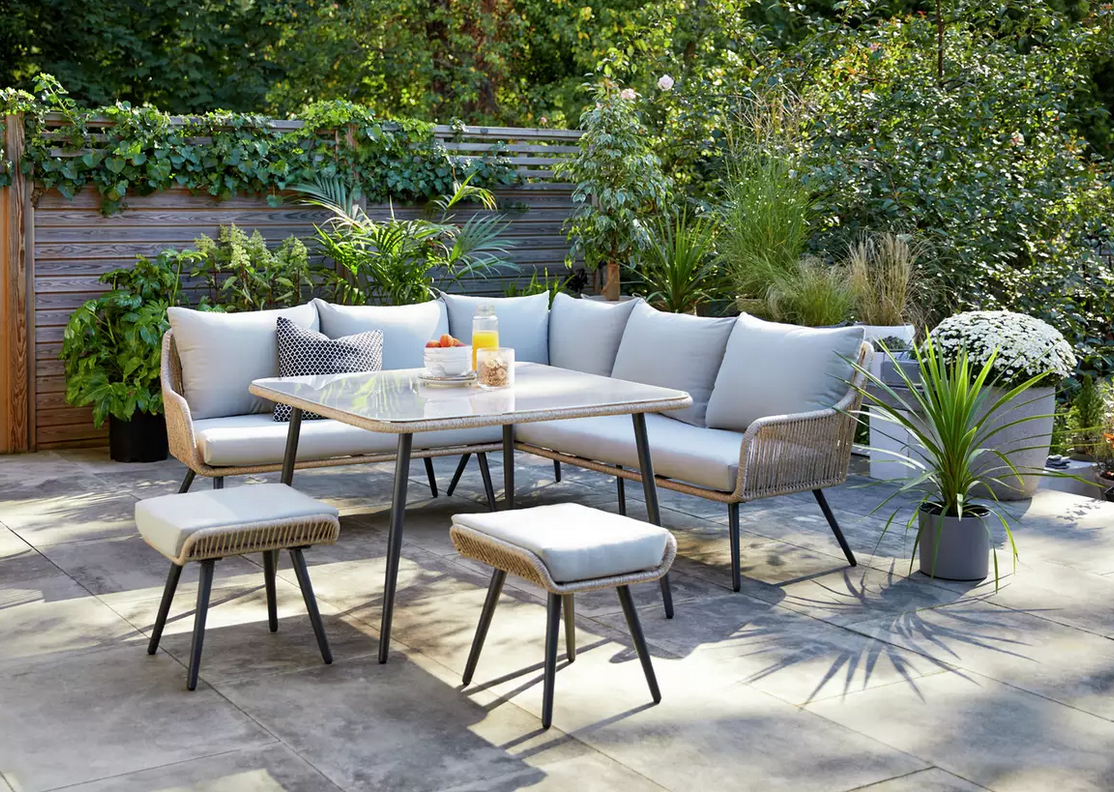 Summer is here, and that means it's the perfect time to host a garden party! Whether you're planning a barbecue with friends or a family picnic, there are a few must-have appliances that can make your party a success. From grills to ice makers, here are some of the top appliances to consider for your next outdoor gathering.
BBQ
A BBQ is a staple for any outdoor party. Whether you prefer a gas or charcoal grill, a BBQ is essential for cooking burgers, hot dogs, and other summer favourites. Look for a grill with a large cooking surface and easy-to-use controls, so you can quickly and easily cook up a feast for your guests. You can read about how to pick the right BBQ by clicking here.
Outdoor Drinks Cooler
An outdoor drinks cooler is a convenient addition to any garden party. Not only can you keep drinks and snacks cold, but it can also save you trips back and forth to the kitchen. We suggest opting for an outdoor drinks cooler that is weather-resistant and has a large capacity to hold all your party essentials.
Blender
A blender is a versatile appliance that can be used to make a variety of drinks and snacks. Whether you're making margaritas or smoothies, a blender can quickly and easily whip up your favourite beverages. You should choose a blender with multiple speed settings and a powerful motor, so you can handle any ingredient with ease. This will mean you can make a variety of drinks for your guests. You can browse all of our food processing appliances here.
Ice Maker
An ice maker is another must-have appliance for any outdoor gathering. Keep drinks cool and refreshing by having a constant supply of ice on hand. To accompany your beverages, we suggest looking for a compact ice maker that is easy to use and has a fast-freezing time, so you can keep up with demand.
Outdoor Pizza Oven
An outdoor pizza oven is a fun and unique addition to any garden party. Impress your guests by serving up fresh, homemade pizzas right from your backyard. Depending on the number of guests at your party, we suggest selecting a pizza oven that is easy to use and has a large cooking surface, so you can cook multiple pizzas at once. You can view our outdoor pizza ovens here.
Outdoor Heater
Even on warm summer nights, it can get chilly once the sun goes down. An outdoor heater is a great addition to keep your guests warm and comfortable. When selecting your heater, we recommend going for a heater that is easy to use and has multiple heat settings, so you can adjust the temperature to your liking. You can browse our garden heating here.
Outdoor Lighting
Don't let the party end once the sun goes down. Outdoor lighting can help create a warm and inviting atmosphere for your guests. Look for string lights or lanterns that are weather-resistant and easy to install, or even garden path lighting to create a pathway. You may want to opt for solar lights which can charge during a sunny day ready for the evening. To read how to take care of solar lights, click here.
Outdoor Speakers
Music can help set the mood for your party and keep your guests entertained. Outdoor speakers are a great addition to any gathering, allowing you to play your favourite tunes and create a fun atmosphere. We recommend looking for speakers that are weather-resistant and have a clear sound quality. You can view our outdoor speakers here.
Portable Bar
A portable bar is a bit of a novelty addition to any garden party. Keep drinks and snacks organised and within reach, so your guests can help themselves. To get the best out of the bar, choose a one that is easy to move and has plenty of storage space.
To conclude
These are just a few must-have appliances to consider for your next garden party. By having these appliances on hand, you can easily and efficiently host a fun and memorable outdoor gathering for your friends and family. Don't forget to prioritise safety when using any appliances and have fun creating the perfect party atmosphere!
You can view all of our outdoor cooking here.