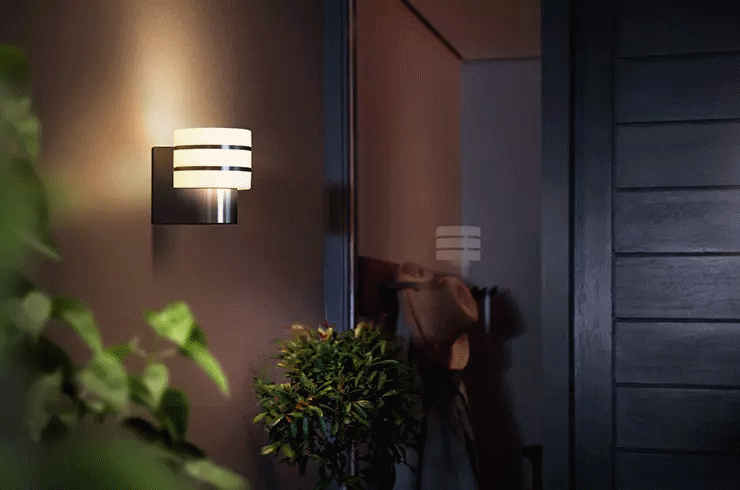 Garden lighting can highlight key features of your garden - it can add drama to surfaces that don't normally stand out or to simply create a clear path and entryway. From flood lighting for safety - to ambient string lights for the perfect outdoor party, start by identifying the outdoor spaces you want to use and then find solutions for each area.
Solar Lighting
Once they have been positioned, solar lights are virtually maintenance-free. The battery charges automatically during daylight hours and then powers the lights from dusk. They are environmentally friendly and incredibly energy efficient, requiring a minimum amount of charge to produce a bright light capable of showing the way along dark paths. Being charged directly from the sun there is no need for extensive wiring and can save you money.
Wall Lights and Lanterns
Wall lights can be mounted on vertical surfaces. They are durable and attractive, and are usually used for decorative purposes, as they provide ambient or accent lighting rather than focused bright lighting.
Fairy Lights and String Lights
Outdoor fairy lights are a great garden addition and not just for Christmas, traditional-style string lights are a year-round garden lighting solution. They can be stretched from a centre point to create a star-studded canopy or gazebo or they can be weaved around trees, trellis, beams, posts and even table legs to create soft ambient lighting.
Security Lighting
Security lighting has benefits beyond deterring intruders – it provides a safe entry for homeowners and can help light up large outdoor areas, increasing visibility and helping you safely navigate around your outdoor space. Argos have a large variety of security lights, from flood lights and spot lights to lights with smart features such as cameras and motion detection.
Smart Lighting
With away-from-home control, geofencing and feature scheduling, smart lighting can give you more flexibility over your outdoor lighting. Some smart lighting can even allow you to switch up the shade, allowing you create an ambience that suits you. You can even sync some lights with music or TV which can be a great feature when entertaining.
Garden lighting can be more than a practical solution, it can add warmth and atmosphere to your outdoor space and even highlight certain areas. With more and more people choosing to entertain at home outdoor lighting can ensure your garden can be enjoyed even when the sun goes down. Shop outdoor lighting at Argos.