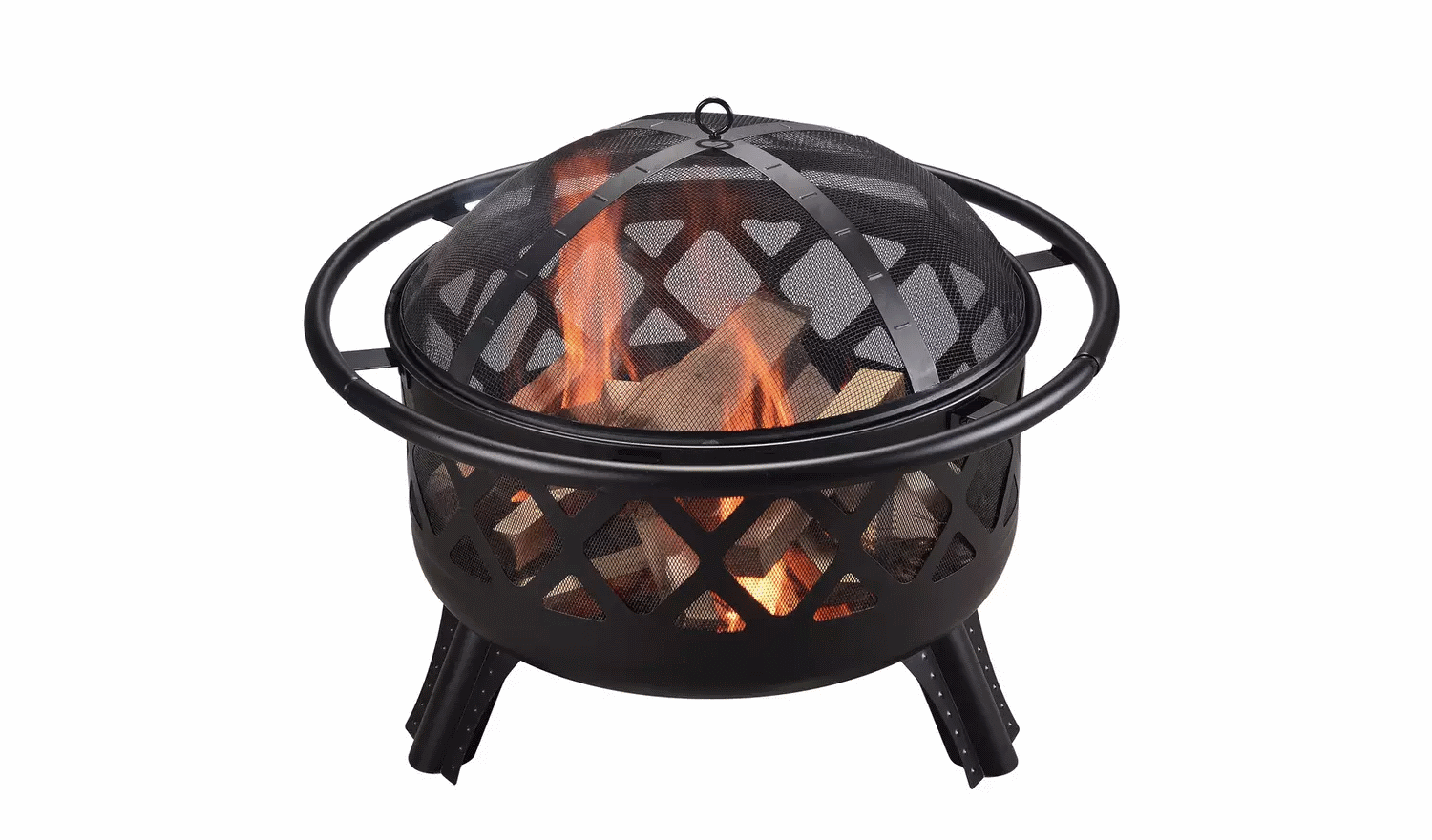 There are many benefits to owning a fire pit, from keeping warm outside on chilly evenings to creating a great focal point in outdoor seating areas. Here we've come up with a great list of reasons why fire pits are a must-have for gardens this summer.
Fire pits are usable all year round, meaning you don't have to wait until summer to enjoy your garden. They can be enjoyed throughout the year and make great additions to events like Halloween or Bonfire night.
Some fire pits come with a grilling grate that allows you to BBQ food which is handy when entertaining.
They create a cosy atmosphere which helps you to relax and unwind. Studies show that the effect of fire can be calming.
There are plenty of options to choose from. Similar to BBQs you can choose from Gas or Wood burning, and they come in a range of sizes allowing you to find one to suit your outdoor space. At Argos we have a variety of fire pits to suit all budgets, you can pick one up for as little as £25.
They're a great source of light. The glow of a fire pit can add a visual warmth to your space.
Fire pits are a growing trend as more people are choosing to entertain at home. Their versatility allows them to be a great addition to outdoor entertainment areas. So if you are looking to spruce up your outdoor living space, shop Fire Pits at Argos.