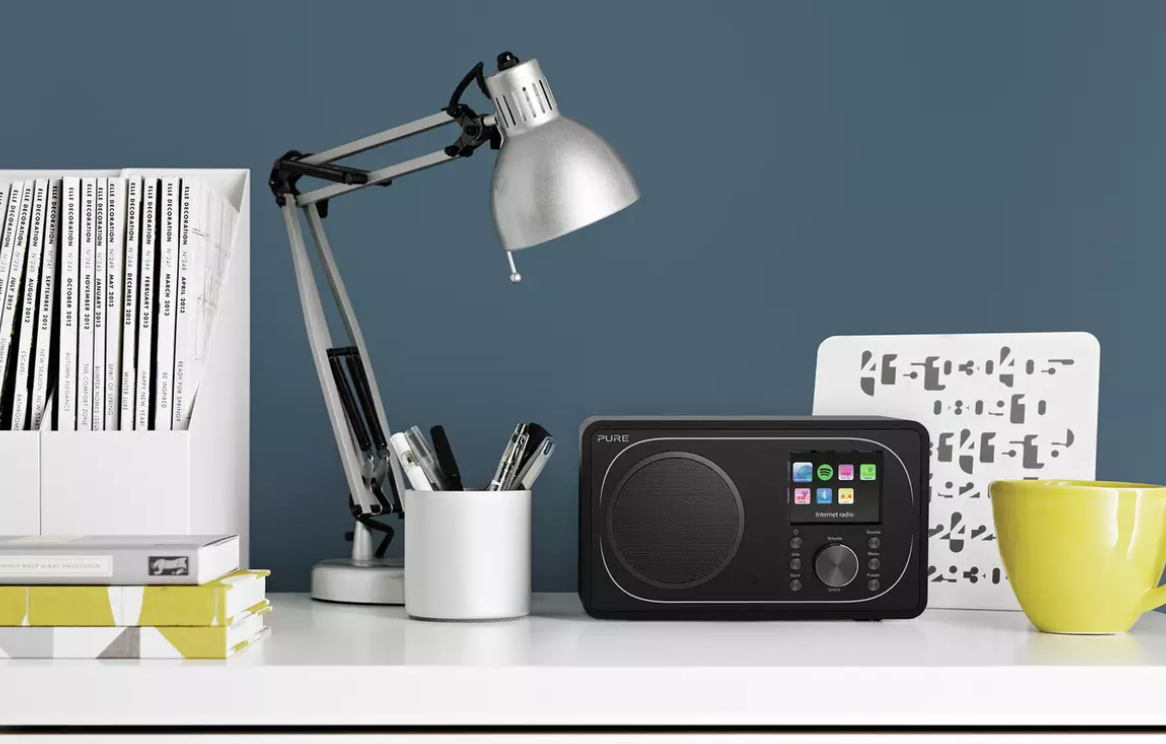 We have slowly been introduced to the concept of internet radio through our smart phones and laptops. Usually in the form of an app or over a web browser, internet radio stations can be accessed. Now, we are seeing an increasing number of physical radios with the inbuilt ability to access these stations and features. But what is internet radio and what are the benefits?
Like the name suggests internet radio is received directly from the internet via a WiFi connection or mobile data. Whilst it has been around since the end of the 1990s, its popularity has significantly risen in the past decade due to our increased internet usage as a society. In terms of how internet radios operate, the radios themselves work almost identically with the only key difference being how they receive their signal.
A great benefit of using an internet radio is the accessibility of stations. Due to the increased signal coverage you can receive stations from other countries. Typically, DAB stations are limited by location so cannot be received by other countries on a standard radio. Internet radio provides the opportunity to tune into stations from around the world.
Alongside the increased signal coverage, you are likely to find that the signal strength is better. This is due to running off your WiFi connection itself. Many of us are used to having to locate a radio in a particular room as DAB signal can sometimes be temperamental. As long as you have good WiFi coverage in your house, the radio can receive signal in any room. With this increased strength, it also brings greater quality audio. This means you are less likely to hear any sort of static interference when listening to the radio.
It is likely that in the upcoming years more stations will move towards the internet platform for their streaming services, and new stations may also appear exclusively. The main disadvantage of this type of radio for some would be that if you have weak WiFi or no WiFi at all you would struggle to use it as the radio would rely on this signal type to provide these services. Whilst there don't appear to be any apparent plans to phase out of DAB, if you're into exploring new tech and utilising the internet, we would recommend introducing an internet radio to your household.