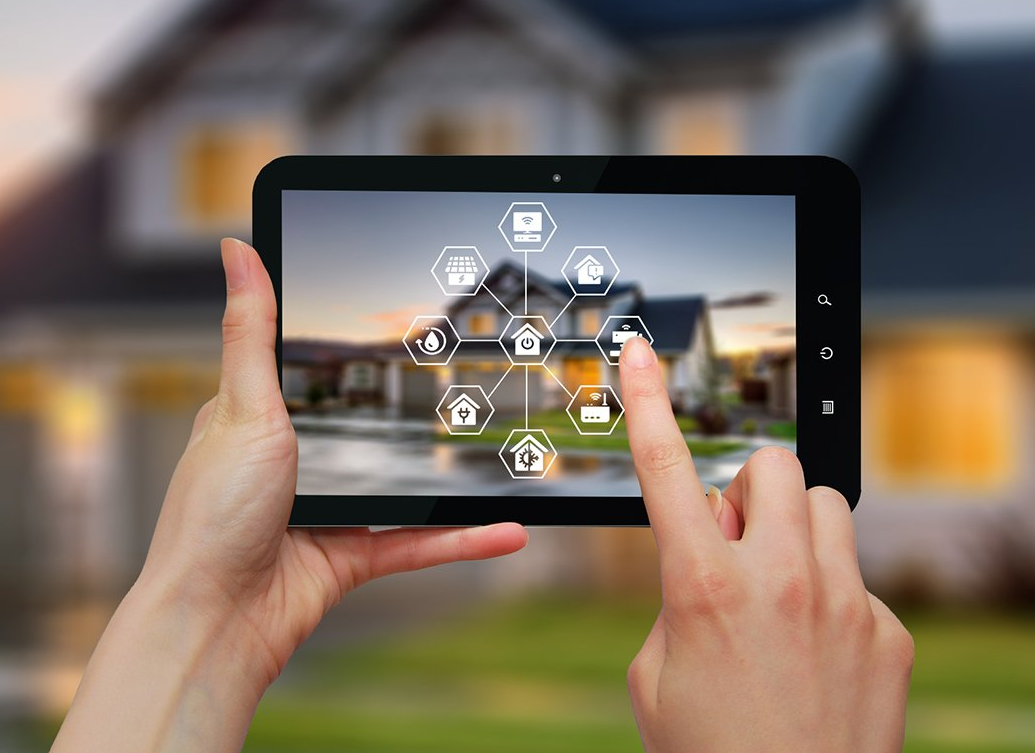 What is Connected Home?
You may already be familiar with the term 'connected home' or may have heard of other alternatives like 'smart home'. This term is gaining strong popularity in the technology market today and you will most likely already have the beginnings of a 'connected home'. So what makes your home connected? Well the term is defined by devices that use Wi-Fi to connect to each other and create a 'smart' home. In this article we will outline some examples of how to create a connected home and provide inspiration.
Lighting (indoor and outdoor)
Gone are the simple days of electric wiring in your home controlled by an on/off switch or dimmer switch. Although this is still common place within most UK homes, people are looking to other alternatives. You can control your lighting in your home with your smartphone, or even a voice activated system like Amazon Alexa. There are bulbs available on the market today for example, Philips Hue lightbulbs and products that can change colours and brightness all from your smartphone using an app. You are even able to set timers on when your lights turn on, pretty nifty right?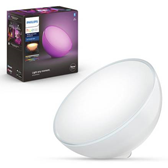 Home security (indoor and outdoor)
If you have a passion for keeping your home and surrounding area secure and safe, there are products that have been released and being developed that provide improvements beyond normal CCTV systems and set ups. You can set up indoor and outdoor cameras and control them using you smartphone or other smart devices. They can create live streams to your phone for example you can set up a wireless camera in your child's nursery to ensure their safety. Another great way to create a peace of mind is a doorbell that has a camera installed, this can then show you who is calling on you at home and stream this to you mobile. It simplifies home security!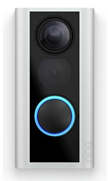 Temperature controls
Thermostats are becoming smart! You read that correctly, you can now control your heating and your thermostat through your smart phone and voice command speakers that you own. You can ask Siri or Alexa to turn your heating on or turn it down a few degrees! The smart thermostat uses Wi-Fi and Bluetooth to connect throughout your home and smartphone allowing you easier control. Similar to lighting you can also set timers to ensure when the heating turns on or off so you could turn it on with your smartphone just before you get home making sure you come home to a cosy, warm house! It's also a great way to monitor your energy and money savings easier.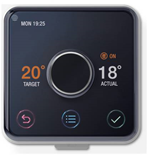 Media
The most commonly used connected home devices currently used in UK homes are to access media in an easier way. Smart TVs are very popular allowing you to use Wi-Fi to access streaming apps and the internet through your TV. Smart speakers are also great for connecting up to the TV and using them to control what you watch. Devices such as Amazon Echo and Google Home allow you to connect multiple devices together in the ultimate connected home making technology even easier to navigate.
Appliances
There are ways that you can make any electrical appliance smart and control it through a mobile app or voice command. Smart plugs allow you to connect an appliance to your smartphone or smart device through Wi-Fi. For example, you can plug your kettle into a smart plug and ask Alexa to put the kettle on. All without you having to get up to do it yourself! Unfortunately she won't make the tea for you, we still have to do that part! You can also set timers on your smartphone, for example with Philips Hue smart plugs the app allows you to make appliances smart!