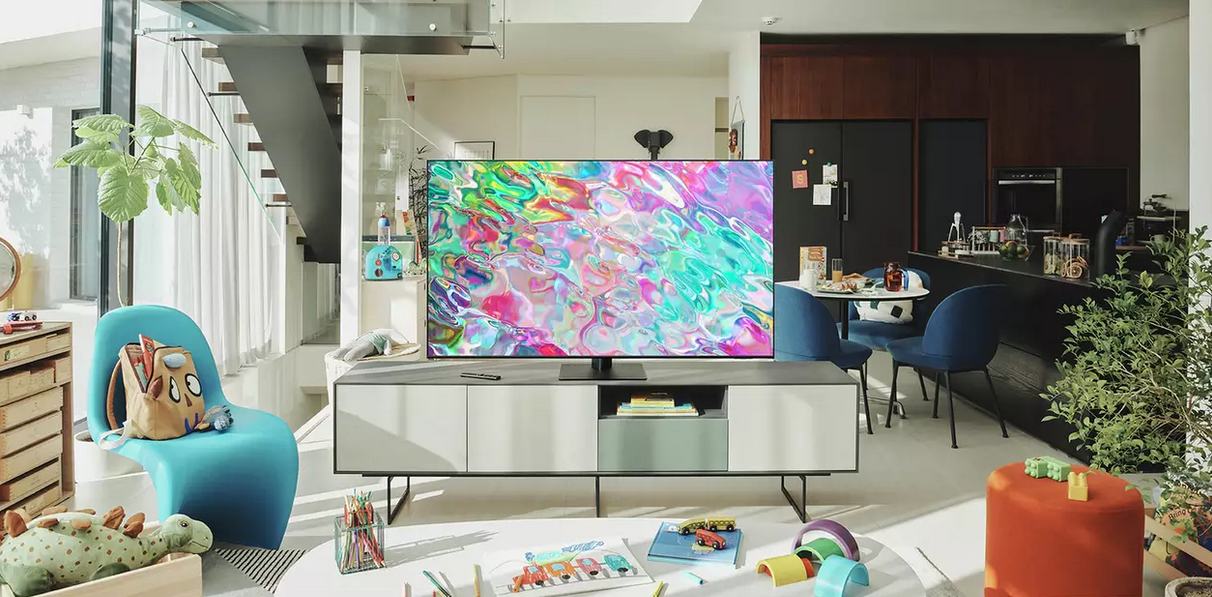 With our homes full of technology, we have become used to installing our own devices. Although it sounds rather tech-savvy to set up your own TV, it can be quite a straightforward process once you have everything prepared in advance. Below we have highlighted the essentials you need to know when setting your TV up for the first time.
Fixing the stand: Is it secure?
Before turning the TV on, you firstly need to attach the stand or mount the TV. For example, you may choose to use a table-top stand and put on a TV unit or you may wish to fix onto a wall mount. Whichever you pick, ensure the TV is completely secure on the stand or bracket before using. On some TVs, the holes for the stand are not always pre-threaded, so you may need to create a thread with the screw and apply a bit of force to fully screw it in.
Picking a position: Where is the TV going?
When positioning your TV, it is vital you pick somewhere that you can comfortably view it, whilst at the same time not compromising it's safety. This means you should always position it in a place where it is safely positioned on a stand or wall mount, away from anything that may accidentally knock it. We recommend keeping away from doors, window ledges, and large ornaments.
TV remote: Have you got a fresh pair of batteries?
We would always recommend having a brand new pair of batteries to hand to refit into your new remote. This is to ensure your remote is powered up and working, allowing you to navigate the TV menu to complete the setup.
Freeview: Are you using an aerial?
You may wish to use Freeview on your TV. If your TV has inbuilt Freeview, you will need to connect a digital aerial to tune the channels in. This can be an external 'roof fitted' aerial, or an internal portable aerial. If you are planning on an internal aerial, we would recommend checking the distance from your transmitter and picking the most appropriate aerial that fits this range.
Network Setup: Do you have your Wi-Fi password?
If you're planning on connecting your TV to the internet, ensure you have all your Wi-Fi information to hand. You will need to know the name of your router and your Wi-Fi password to connect successfully. If you have any Wi-Fi extenders or boosters, make a note of which one you will need to connect to so you can complete the network setup with ease.
Smart TV: Do you know your app logins?
Some apps, such as Netflix, will require you to sign into your account. Make sure you have your login details with you so you can quickly log in and get streaming. It is also worth noting that there are some apps which may need you to input a code onto another device, such as a phone/tablet/PC, to complete the setup. We would recommend having another device to hand during the app logins in case you need to do this.
External Connections: Planning on connecting other devices?
Whether you're connecting a DVD player or a satellite box, you will need to have the right cables to connect to your TV. Check your devices to confirm the connections are compatible. Most devices will use HDMI, but not always. By checking these connections you can prepare your connections ready to plug in.
If you need further help…
Don't forget, you can always contact the relevant technical support team for guidance on the TV setup using the contact details provided in your user manual, or the number on the Argos Support page for your product.