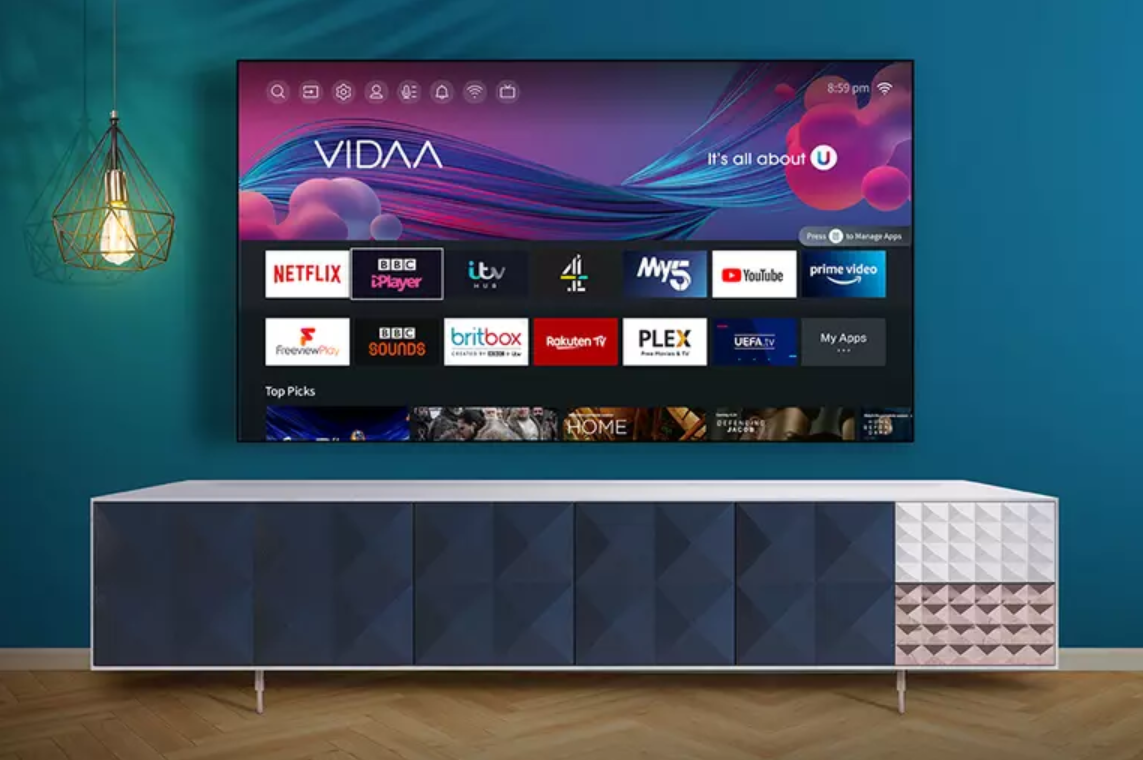 There are 3 services that we mainly use when viewing our TVs; Freesat, Freeview, and Freeview Play. Most TVs will have these names printed on their box or instruction manuals to indicate if they have the facilities to view built-in. Below we have outlined the key features of these services.
Freeview
Freeview is what we call our standard digital TV channels. These channels are received by tuning in a digital aerial, which can be situated inside or outside a house. Most TVs will have inbuilt Freeview but, if not, it can be accessed using a Freeview box. Although most of the channels are broadcasted in Standard Definition, there are a select number of High Definition channels.
Freesat
Freesat is a service accessed using a satellite connection. For some consumers, Freesat is not just the preferred due to additional services, but is the only option. Satellite TV can provide a stronger signal than that of a digital aerial. In areas where aerial signal is weak, you will find more opting for a satellite connection to get a better viewing experience. This service also offers more channels than Freeview, as well as providing a better picture quality. The majority of TVs do not always have an inbuilt satellite tuner, so to access this service a Freesat box may be required.
Freeview Play
Freeview Play is an online service accessed by connecting your television to the internet; if your TV is a SMART TV, it is very likely it has this service. It provides access to SMART applications such as BBC iPlayer, ITVHub and All4. The only specific requirement that Freeview state for this service is that you will need 'a minimum broadbrand speed of 2Mbps'. The different apps in Freeview Play are free and do not require a subscription service. However, each individual application will require you to sign up to their service and accepting their individual terms and conditions. It is perfect for those who enjoy catchup TV and watch it at their convenience.
To Find Out More…
To conclude, these free services are a great addition to using your TV and can be straightforward to set up. The main differences to consider is that you have the correct equipment for this and that you have sufficient signal strength for the service. You can discover more about these services and additional support by visiting their websites below.