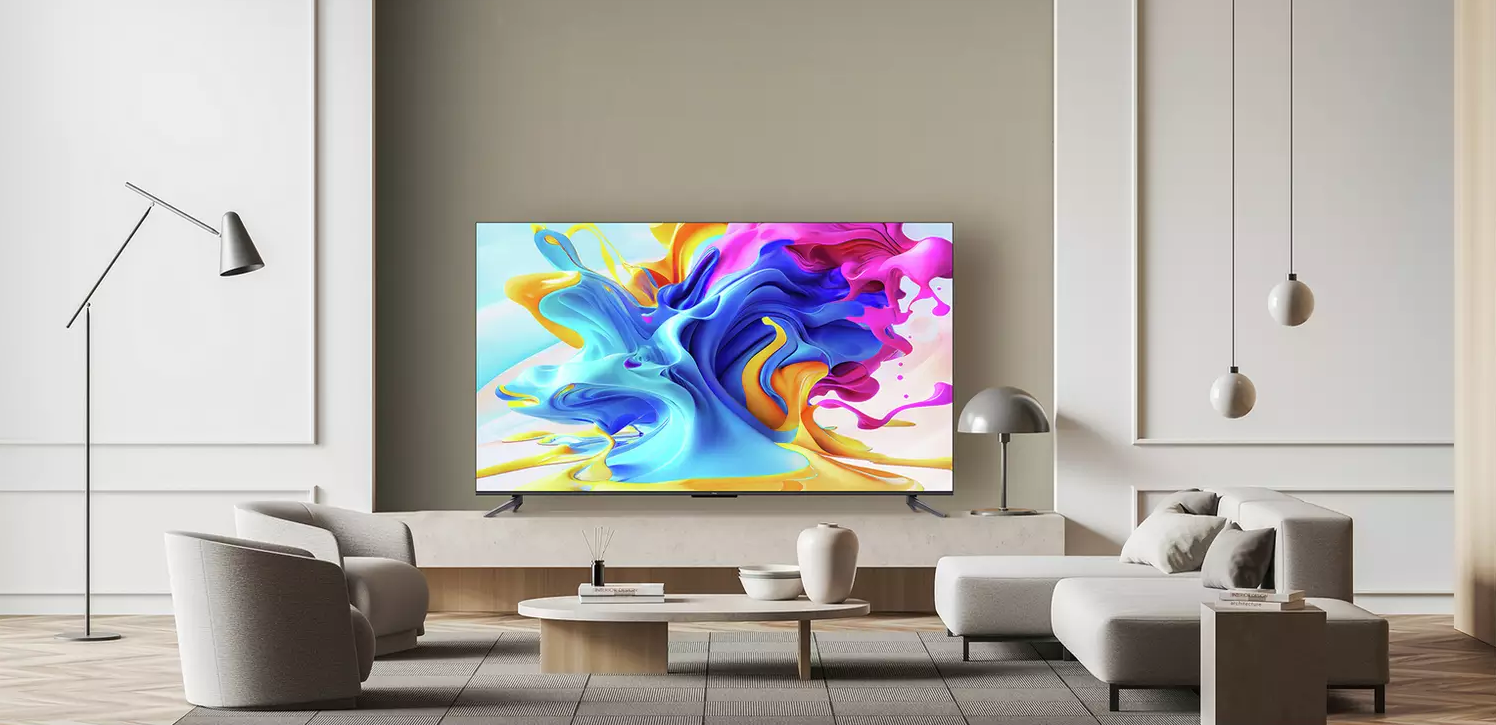 Whether you've just unboxed your new TV, or you are finally getting round to explore all the features that your television offers, you may be interested in how to choose the right picture settings for your TV. There can be a lot to choose from, and whilst it may seem overwhelming, a lot of TVs have preset picture 'modes' to make your life easier. In this article, we look at how to choose the perfect picture settings for your TV. Please note, settings will differ depending on your model of TV so we recommend checking your user manual for the available settings.
Understanding general TV picture settings
The basic TV settings (brightness, contrast, colour, and sharpness) play an essential role in making up the picture quality we love. The brightness controls how well the picture is lit, the contrast manages the dark and light, the colour enhances different vibrancies of colour, and the sharpness controls the clarity of the picture.
You can easily utilise these different settings to adjust the general picture quality of your television. Freeview channels through your aerial can get a balanced look by utilising modes such as 'Movie' or 'Cinema'. We recommend avoiding adjusting settings too much for Freeview channels as they normally suit a natural look. Of course, if necessary adjust to fit the lighting of the room.
Adjusting settings for external devices
If you have another device connected for viewing, you may need to further amend settings depending on what is being viewed. Below we have highlighted some tips for DVD players, Freeview boxes, and games consoles:
DVD Players: When aiming for the best picture quality with DVD players, we recommend opting for the "Movie" or "Cinema" mode. This helps to create a cinematic experience. If you want to adjust the general settings, you can amend the colour settings to get the right balance depending on the vibrancy of the visuals.
Freeview/FreeSat Boxes: Similar to DVD players, you can opt for "Movie" or "Cinema" mode if you are watching movies. However, Freeview and FreeSat channels may also be for standard TV channels. If you are watching general TV series or news updates, it may be best to stick to "Natural' as a picture mode for casual viewing. You can of course tweak the contrast and brightness settings to best match the lighting in the room.
Games Consoles: For most games consoles, you will want to utilise 'Game Mode'. This is a mode specifically designed for gamers. It can reduce input lag and ensure smooth gameplay. If you have any motion smoothing settings on your TV, ensure to turn these off to further reduce any input lag.
Exploring advanced settings
There are further picture settings that can be explored on most TVs. They are usually found under 'advanced settings'. You can use High Dynamic Range (HDR) to unlock a richer colour selection and enhance the contrast. This is only available for content that supports HDR, which is usually found on the device being used. There are also further colour modes that can be selected on TVs. There is not a specific rule for these, so it's best to try this out with whatever content you are watching to see which colour mode suits your viewing.
Conclusion
By adjusting the available settings on your TV, you can get an image that is perfect for your viewing experience. Remember, the picture settings are not limited to the settings on the television, but you can often find additional settings in the external device you are using. Why not explore the settings on your games console or DVD player to adjust to your desired preference?
To read more about TVs, click the articles below: