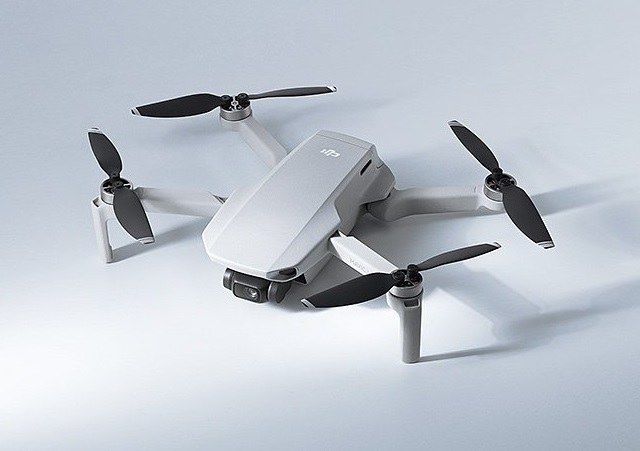 Everyone at some point has probably heard or seen the word 'drone', whether on the internet, in the media or just in general day to day conversations. What we perceive to be a drone can differ depending on your knowledge and there are many different varieties of drone! There was a time when drones were a technology released only for the use of the military, more commonly named UAV (Unmanned Air Vehicle) or RPAS (Remotely Piloted Air System) but the amazing journey of the technology allows drones to now be widely available to the public to use recreationally and commercially. The many different types of drone allow many different people to enjoy the technology and discover the fun of piloting drones.
Are there different types of drones?
The simple answer to this questions is yes! With drones now widely available commercially and on the internet, there are many different drone types that cover different budgets and usage needs. The most common type of drone available is the quadcopters, the drones with four blades. On one end of the market there are drones classified as toys – these are small, lightweight and easy to operate, often with the supervision of adults. This means that even children can enjoy the fun of drone flying! These are usually stunt drones, even radio controlled helicopters are a type of drone toy as it still can be airborne! On the other end of the market, there are drones that have image capture capabilities with varying camera qualities. These are often used commercially with businesses, media outlets and photographers who want to achieve a different style of camera angle.
What should I be aware of about drones?
This is a great question, and whilst we know that operating drones is great fun there are certain things you should be aware of before flying your drone. It's important to think about rules that might in place to ensure you fly your drone safely and responsibly at the same time as enjoying it but also keeping within the regulations set out by the Civil Aviation Authority (CAA). Below are some steps to think about before taking you drone for a spin:
When flying your drone, it can't go any higher than 400ft in the air. This is usually to make sure that you don't cause collisions with any other aircraft that might

be in the air.
Keep your drone in your line of sight at all times. This allows you to keep an eye on anything you might bump into whilst flying it and ensures you don't lose it if it runs out of power.
There are distance limits in place for example; 50m away from people and properties, 150m from crowds and built-up areas.
It is important not to fly close to any aircraft or airports as this can affect safety and cause disruption. The law is to stay 1km away from an airport perimeter.
Flying with a camera can be great fun as you can get a different perspective of the world around you. But be mindful of what you might be capturing and that it doesn't break any privacy laws – usually this means images of people or restricted areas.
The steps above allow you to keep enjoying your drone and staying mindful of your safety and others around you. It is important to note that you are responsible for your drone, so if you are enjoying your drone with others and you let your friends use it make sure to be with them when they do so! If you decide you would like to use your drone for commercial use, it is important to get more information on the CAA website as you will require a licence to operate.
Can my drone be too heavy?
In recent years, regulations for drone flying have been updated. The steps listed in the previous section mainly apply to drones that weigh under 250g. If you're drone weighs over this then there are extra precautions to be taken alongside these steps. It is required by law to register your drone with the CAA, and follow these three main requirements:
Pass an online test that gets you a flyer ID

Register for an operator ID

Label any drones you own
In the next few years it is expected that fliers will be required to use a mobile app that maps out flight paths and detects other aircraft.
With these safety measures in place, it allows people to enjoy the use of drone flight and enjoy a technology that can be used in many different ways!