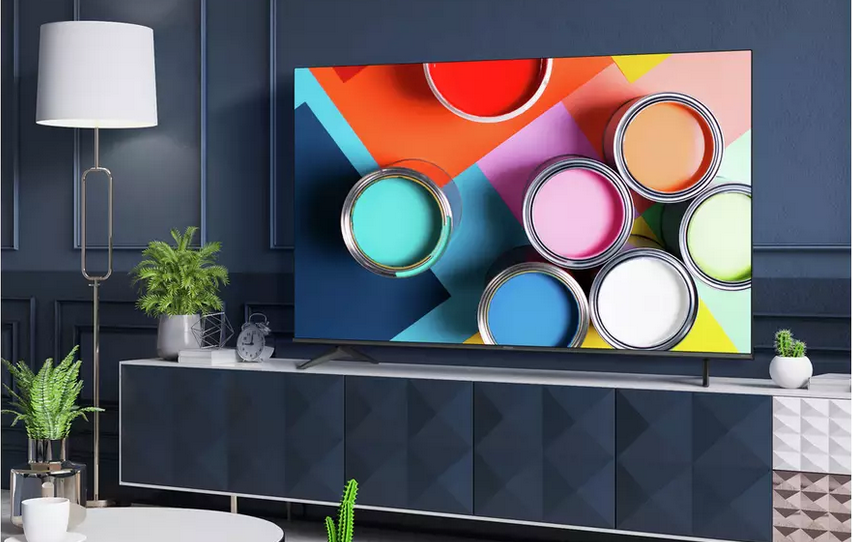 The sound on TVs goes hand-in-hand with the visual, meaning it is central to some viewers to get the full viewing experience. Whether your TV volume is too quiet or just not to your preference, this article gives guidance as to how to enhance the sound quality.
What environment is the TV in?
The area in which the TV is situated can affect the sound quality. If your TV is sitting in a built-in unit, then it is possible the sound may be quieter. This is because the unit can muffle the sound. On the other hand, if the TV is in a large empty room then you may experience echoing. We recommend taking this into account if you are assessing the sound quality and, if applicable, you may need to adjust the placement of the TV to improve the sound.
Changing TV settings
Your TV will have a sound menu allowing you to change different sound modes and other settings for your preference. Depending on your model, you may come across settings to match with the content you are viewing. For example, amplified modes for times when you are having difficulty hearing voices. This is particularly good for a quick adjustment as the TV will then change the necessary settings to optimise the content.
If your TV has specific sound technology in its speakers, such as DTS TruSurround or Dolby Digital, they can be turned on to heighten the sound experience. By turning these settings on, they aim to provide a virtual sound effect to produce a 'surround sound' type of audio.
Amending external device settings
Sound settings can be adjusted on devices that are connected to the TV. For example, if you view your programmes through a freeview box then check for any volume related settings on the box itself to increase the sound and make any adjustments to your preference. These settings may range from general audio to specific settings and sound modes.
Considering speakers and sound bars
You may wish to consider connecting a speaker or sound bar to the TV. They can be connected various ways such as AUX and Bluetooth. By having these additional speakers, you should be able to achieve a higher volume than the TVs inbuilt speakers can provide. Depending on the type of sound bar being used, you can also position them in different areas around the room to suit your preference and desired hearing. For example, with surround sound speakers you can position in points of the room to immerse in the audio. You can explore our range of sound bars here.
Overall, there are different ways you can enhance the sound on your TV to fit your preference. By using sound bars and external speakers you can take this customisation to the next level and submerge yourself in the home-cinema experience.