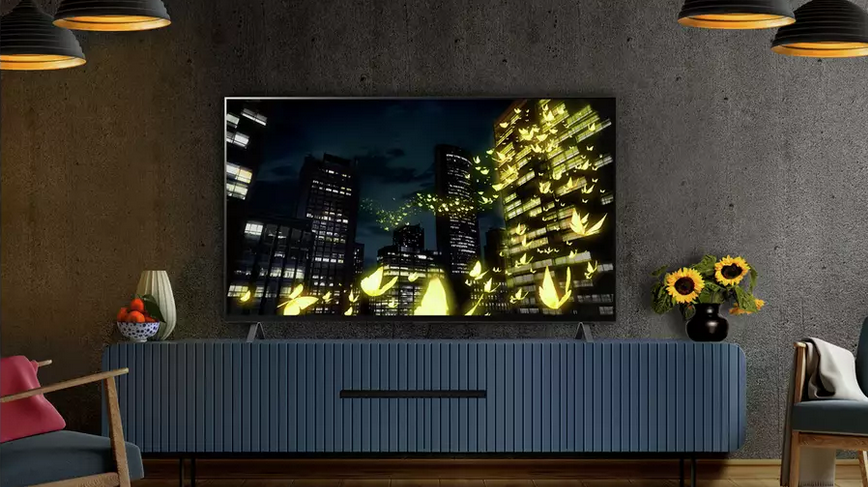 Alexa has become such a household name, it's almost like she's part of the family. Whilst Alexa devices are known for being smart speakers, they also have many skills giving them the capability to control other devices. You may have noticed some TVs are advertised as having Alexa compatibility or functionality such as Works with Alexa. But how does this work? In this article we look at connecting your TV with an Amazon Alexa device.
What devices do you need to connect Alexa to your TV?
To connect to Alexa to your TV, you will firstly need to confirm that your TV is Alexa compatible. This will be found in the user manual or sometimes the settings menu of the TV. You will also need to use an Amazon Echo or Amazon Echo Dot device to get Alexa connected. Most Echo units should be compatible, but we recommend consulting your user guide for specific information for your TV.
How to connect the TV to Alexa
Connecting your TV to Alexa may vary depending on your model of TV. However, the setup process is generally quite straightforward.
To start with, you are going to want to check both your TV and Alexa device are connected to the same home Wi-Fi network. You can check the connectivity status of your Alexa device by checking the Alexa app.
Next, navigate your TV's settings menu to find the option to 'Connect with Alexa' or 'Alexa Setup'. This may vary on your TV model.
Your TV will then bring up an on-screen guide to follow to pair the devices together. This guide will take you through connecting the devices together including choosing a name for your TV. For example, 'Living Room TV'.
Once the on-screen guide is completed, the devices should be connected.
How to control the TV with Alexa?
Part of the setup process with both devices will usually ask you to choose a 'friendly name' for the TV. This is the name that you will have to use when asking Alexa to control it. Once chosen, try saying commands such as 'Alexa, turn off Living Room TV'. This will then turn the TV off. You can find more specific commands for your TV on the Alexa app, but here are some examples of some commands:
Alexa, turn on Living Room TV.
Alexa, lower the volume on Living Room TV.
Alexa, mute Living Room TV.
What are the benefits of connecting your TV with Alexa?
If you're a lover of technology, it is another way to build your smart home and keep your devices connected alongside other tech you might have connected, such as doorbells and smart lights.
It also offers great convenience. By connecting to Alexa, you can command the TV without the need search for the remote control. This means that if the remote is the other side of the room or hidden down the back of the sofa, you can simply ask Alexa to change the channels for you.
Summary
Connecting your TV to Alexa can be quite easy to do and offers convenience for the household. Please note, instructions and compatibility will vary depending on model of TV and Alexa device. Always refer to your user manual or contact the relevant support team. You can browse all of our Amazon Alexa devices here.
For more on tech, click here.