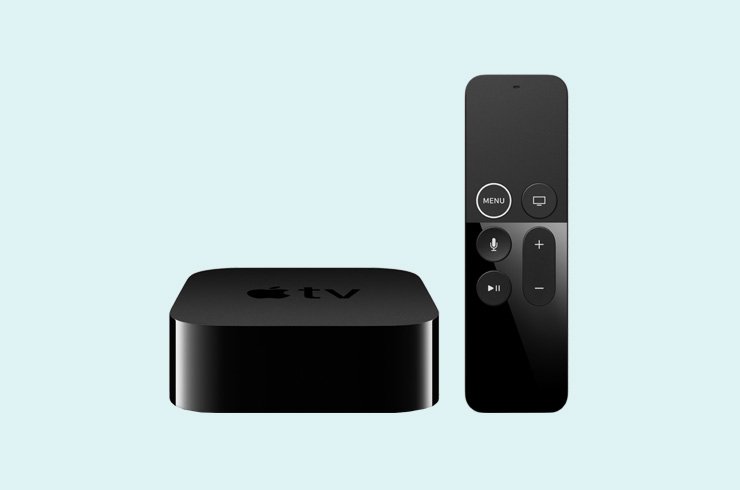 If you love all things Apple and are also looking for a brilliant streaming device then look no further. In this article we'll be covering what exactly is available with Apple TV and exciting new features that have been introduced. In a market of various competing streaming sticks Apple have definitely made their mark in offering something special, especially going down well with those already a big fan of the manufacturer. So let's get down to it:
What exactly is Apple TV?
Good question. It's a streaming media player that enables you to watch videos, play games, listen to your music all on your TV. You have access to lots of various streaming services like Netflix, Amazon Prime, iPlayer, HBO and many more. It is important to note that some of the streaming apps available do require subscription memberships to use so make sure to check which ones do before trying to watch anything!
Apple TV is currently available in two models: 4K Ultra HD with a 32GB or 64GB option and also a standard HD version. That is the main difference between the two models, otherwise they are generally the same.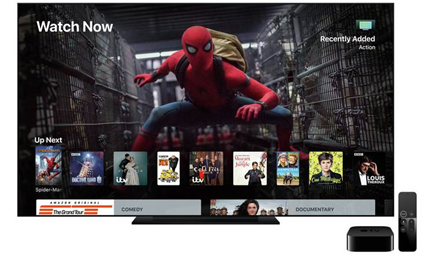 What are the key features and what can you watch?
Apple TV has it own dedicated App Store to access lots of different streaming services such as:
BBC iPlayer
All 4
Netflix
YouTube
HBO
Amazon Video
Disney+ (due to be available in the UK in March 2020)
The streaming device comes with a Siri enabled remote that enables you to search for your favourite programmes alongside also using the directional buttons on the remote itself. The remote can also be used for compatible video games as a motion controller.

Another feature is being able to connect your Apple AirPod headphones to allow for private listening. Keeping in line with listening to music, Apple TV supports Apple Music, and you can use AirPlay with services such as Spotify which in affect allows you to cast music from your phone to play through the TV. You are able to use the AirPlay feature as well to cast video, audio and images to your big screen.
What's new for Apple TV?
Alongside all the brilliant features listed above, in 2019 Apple launched their new streaming service called Apple TV+. This is wholly supported on the Apple TV streaming device as well as being available on other streaming device and online on mobile or tablet. This brand new streaming service is bringing fresh new content to watch and stream. With the purchase of an Apple TV device, you get a years free subscription of Applt TV+. The service is relatively new but it appears Apple aren't stalling on releaseing exciting content ready to view, so we're very excited to see where its headed.
Apple TV set-up
Here we are going to go through the really simple set up of the Apple TV device and how to get you ready to explore:
1) Connect your Apple TV to your TV using a HDMI cable into the TVs HDMI port. Make sure to switch the TV input to match the port you are using.
2) Connect Apple TV to the internet; you can choose to do this wirelessly or using an ethernet cable to your router.
3) Connect, log in or sign up to the streaming services you wish to use.
4) You are now ready to browse and explore what Apple TV has to offer!