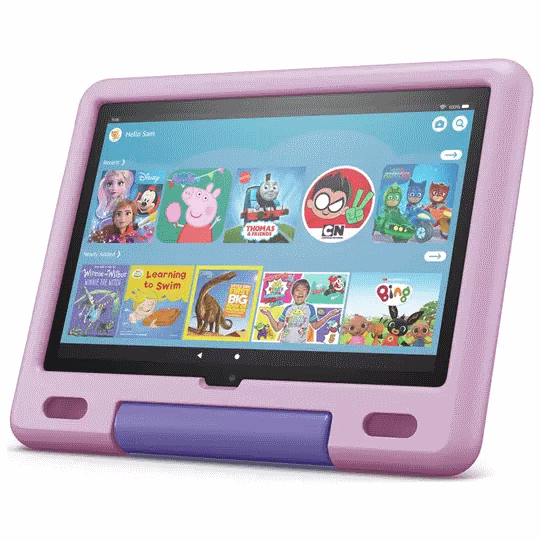 If you're looking for a child friendly tablet to gift this Christmas, Amazon and their kid-focused Fire tablets have got you covered. With free subscriptions including games and books and a child proof case, these tablets are great value for money and are designed specifically for children.
The Amazon Fire Kids Editions are specially adapted versions of the regular Amazon Fire. There are currently six tablets to choose from with the 7, 8 and 10 being for children aged 3-7, and the 7 Pro, 8 Pro, and 10 Pro being designed for slightly older children aged 6-12.
All Amazon Fire tablets support multiple user accounts, so not only are these tablets great for children, they can still be used like a regular Amazon Fire by switching to the parent or guardian user account.
Both the Amazon Fire and Amazon Fire Kids Edition tablets connect to Amazon's own App Store and for the first year your Kids Edition or Kids Pro gives you a free subscription to the Kids+ library of apps, books and games – so you don't need to worry about spending extra on content for your kids to enjoy.
The parental controls on these tablets are superb with many helpful features such as the age range filter which only enables content that's appropriate for the desired age. You can also set screen time limits on different activities (such as watching videos, or using apps), and even set education goals with Amazons Learn First. With Learn First you can block access to entertainment content until all educational goals for the day have been met.
These tablets are excellent introductions to tablet technology, and they are now available at Argos.