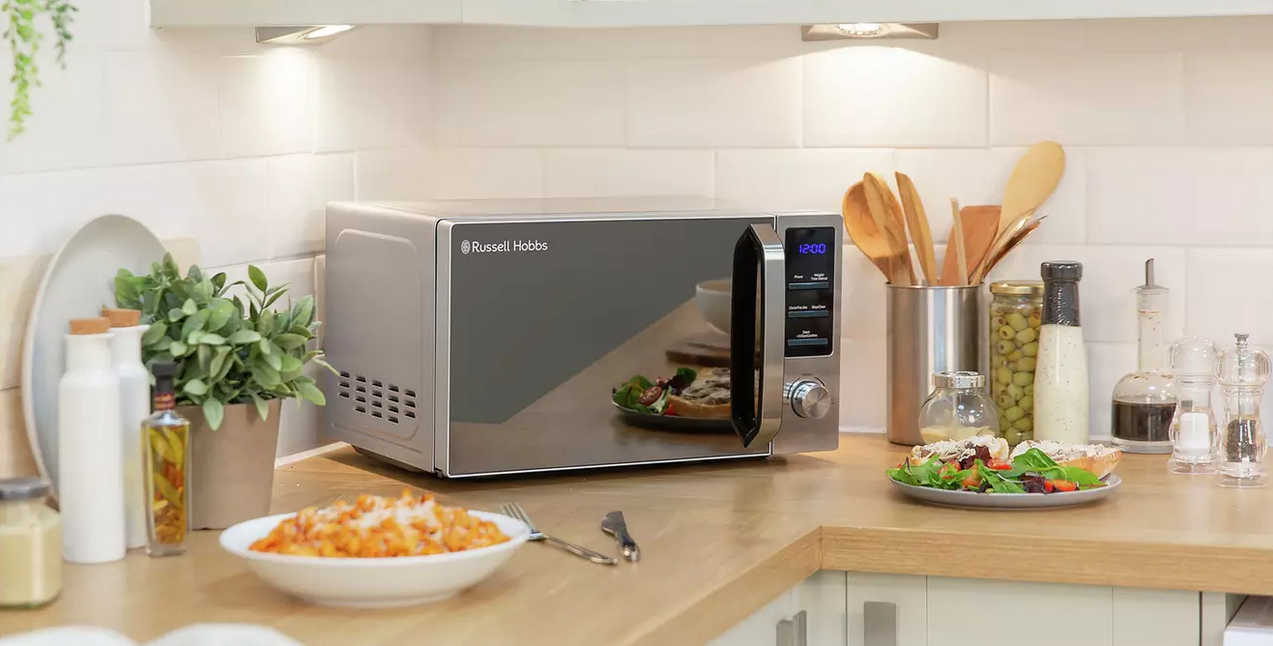 Microwaves have almost become a necessity for the kitchen. With a wide range of different brands, models, and styles available it is sometimes difficult to know which is most suitable for you. Below we have highlighted the different types of microwaves available and their key features.
Standard Microwaves
Standard microwaves, also known as 'solo microwaves' are the most common type of microwave in the market. They are also generally the cheaper of the different microwaves available. These models have basic cooking functions and are designed for the purpose of reheating food or simple cooking. Although they don't have an extensive list of settings and features, they are useful for those following simple microwave instructions. Pictured below is the De'Longhi Brillante 23L 900W Standard Microwave – Black (955/3022), which offers 8 different programmes including a defrost option.
Combination Microwave
Combination microwaves stand out as they use standard microwave energy combined with fanned hot air. These models offer a wider range of settings than a standard microwave such as baking, grilling, and roasting. The features will vary by model but generally they provide more options for cooking. This is perfect for those with a busy kitchen and those who wish to cook a variety of different foods in the microwave which may require specific instructions. Combination microwaves are usually more expensive than standard microwaves due to the extra features they have. Pictured below is the Panasonic 1000W Combination Microwave Oven 27L NN-CT56-Black (814/6076). This offers a total of 29 different programmes providing different cooking options.
Grill Microwaves
As the name suggests, grill microwaves are notable for their focus on the ability to grill. They are suitable for those with smaller spaces. Although some combination microwaves offer different cooking modes, grill microwaves have grill accessories that can be placed in the microwave to assist with the cooking. If you are someone who likes to cook and 'brown' their food to their preference, then a grill microwave will be useful to you. Pictured below is the Morphy Richards 800W Microwave with Grill (916/0721).
Flatbed Microwaves
Whilst most models of microwaves are identifiable by their different cooking modes, flatbed microwaves are unique because of their design of heating. Unlike other microwaves which use turntables to turn the food to cook, flatbed microwaves have a rotating antenna which heats the food. These microwaves do not require a turntable to operate. The main benefit of this type of microwave is that they generally provide more even cooking, reducing the need to reheat for any cold areas on food. Pictured below is the Sharp 90W Combination Flatbed Microwave R861 – Silver (548/8555).
To find more information on each individual product and their features, check out the specifications on the Argos website or contact the relevant support team. You can view and explore the full range of microwaves here.