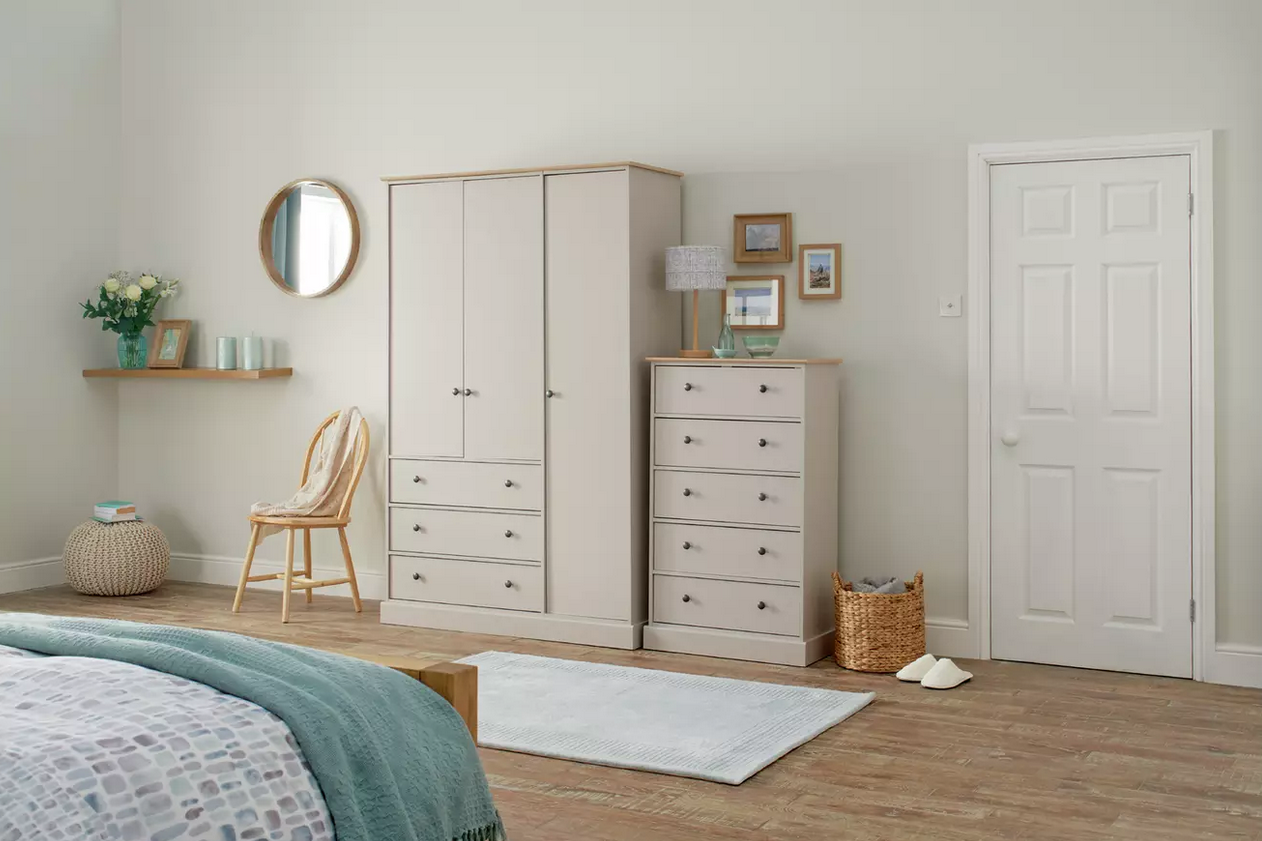 Wardrobes an essential part of the bedroom or dressing room. There are many different types available; some offering more storage, more drawers, or a design to compliment your room. In this article we have highlighted our top tips to help you look after your wardrobe.
Ensure all fixings are secure
Before and during usage of your wardrobe, you should always ensure that the fixings are secure and correctly aligned. This is important for basic operation of the wardrobe and also prevents any damage from occurring. For example, if your wardrobe has drawers attached the runners need to be correctly positioned. If the drawers are operated whilst the runners are not correctly aligned, it may damage the mechanism. To prevent this, check that all fixings are secure before first time use and take care when opening doors and drawers to ensure they remain aligned.
Avoid overloading
Your wardrobe will have a weight limit stated in the specifications. Do not load more weight than this as the wardrobe is not designed for this weight, so is likely to struggle to support this. This applies to both the main wardrobe and any drawers on the unit.
Distribute the clothing weight
When you are putting in clothing, try to distribute it in the wardrobe. For example, do not put everything on one side. Instead, evenly put the clothing throughout the wardrobe to spread the weight distribution.
Organise your items
We encourage the use of small storage boxes in your wardrobe. Not only does this help to keep things organised, but also helps to separate items of clothing with material that may come off easily. For example, they are perfect for storing winter scarves to prevent any loose bits of wool falling off into the wardrobe.
These boxes are also perfect for putting shoes in. Out of most items of clothing, shoes will bring the most dirt and dust into the wardrobe. To avoid this, dust them off before putting them into storage containers in the wardrobe to prevent the dust from going into the wardrobe and onto other things.
Empty the wardrobe before moving
If you need to move the wardrobe for any reason, always ensure the wardrobe has been completely emptied before moving. Having items in the wardrobe when moving can create difficulty, and it is possible that it can result in damage to the unit.
You should always consult your user manual to confirm any specifications regarding the installation, weight limit, and any other information about the fixings. You can browse all wardrobe here.