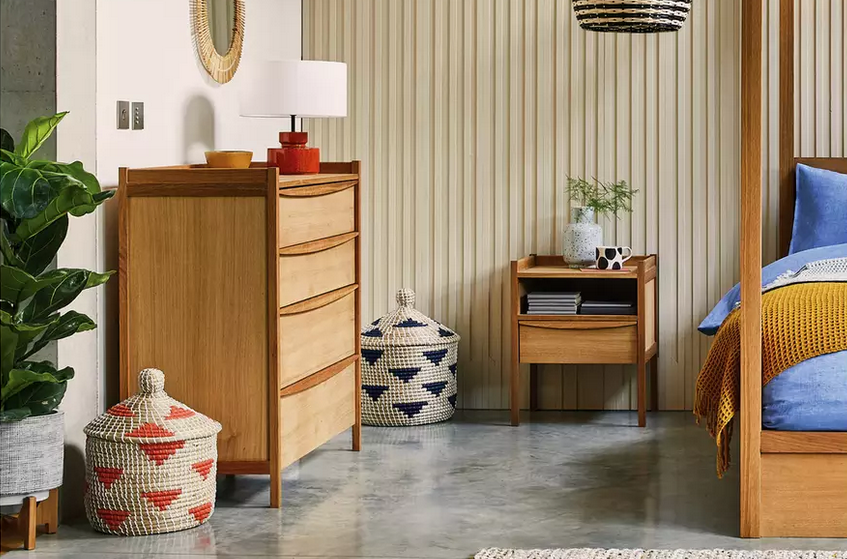 It's nearly that time of year to open the windows, blow the cobwebs of winter out and do the big spring clean. Here is our room-by-room cleaning checklist for a spring clean. Follow the links for a deeper looking into the sprucing up of less considered areas of each room.
The Living Room:
We recommend targeting the rugs, cushions, and all upholstery in the living room. This is because these are generally used by everyone in the household as this room is a living space for all.
Tackle dirty floors by cleaning carpets and rugs
Clean your upholstery
Wash throws and cushions
Vacuum cobwebs from the windows and curtains
Dust off shelves and decor
Sanitise your tech
Target the hidden spots behind your TV
Clean your skirting boards properly
The Kitchen:
For the kitchen, hygiene is the important factor to consider. Cleanliness needs to be upheld to keep food preparation safe. We suggest cleaning your appliances and getting rid of any out-of-date food.
Defrost and deep clean your fridge freezer
Pay attention to the sink
Clear the cupboards of out-of-date food
Clean and disinfect all cutting boards
Descale the kettle
Clean the oven
De-crumb the toaster
Use an easy blender cleaning hack
The Bedroom:
When cleaning the bedroom, we recommend starting with the bed itself, alongside the sheets and mattress. Once this has been sorted, we suggest tackling the wardrobe by removing all clothes and cleaning the unit. As we keep most of our belongings in this room, a spring clean provides the perfect opportunity to declutter the room of unwanted items.
Empty the wardrobe and drawers
Pack away cold weather clothing
Look after your mattress by rotating and cleaning
Clean lamps and lampshades
Declutter the room of things you no longer need
Purify the air
The Bathroom:
Over time, dirt is likely to build up in the bathroom. You can target the shower head, taps, and bath to remove any limescale or soapy marks. The floor can be washed using a steam mop to provide a deeper clean.
Remove limescale from the shower head and taps
Scrub away soapy marks
Clean the toilet with white vinegar and baking soda
Use a steam mop to give your tiles a thorough clean
Fix discoloured grout with an old toothbrush
Hose down the bath mats
Clean your shower screen with tea
The Patio:
Spring is the perfect time to clean, and the perfect time to get the patio ready for the sunshine. We recommend focusing on getting the flooring clean and tidy, and then working upwards on any furniture and décor.
Sweep away the mess
Trim the edges
Use a pressure washer to deep clean the patio
Get your furniture out of storage and clean
Clean any garden décor
You can read more of our articles on Home & Furniture here.