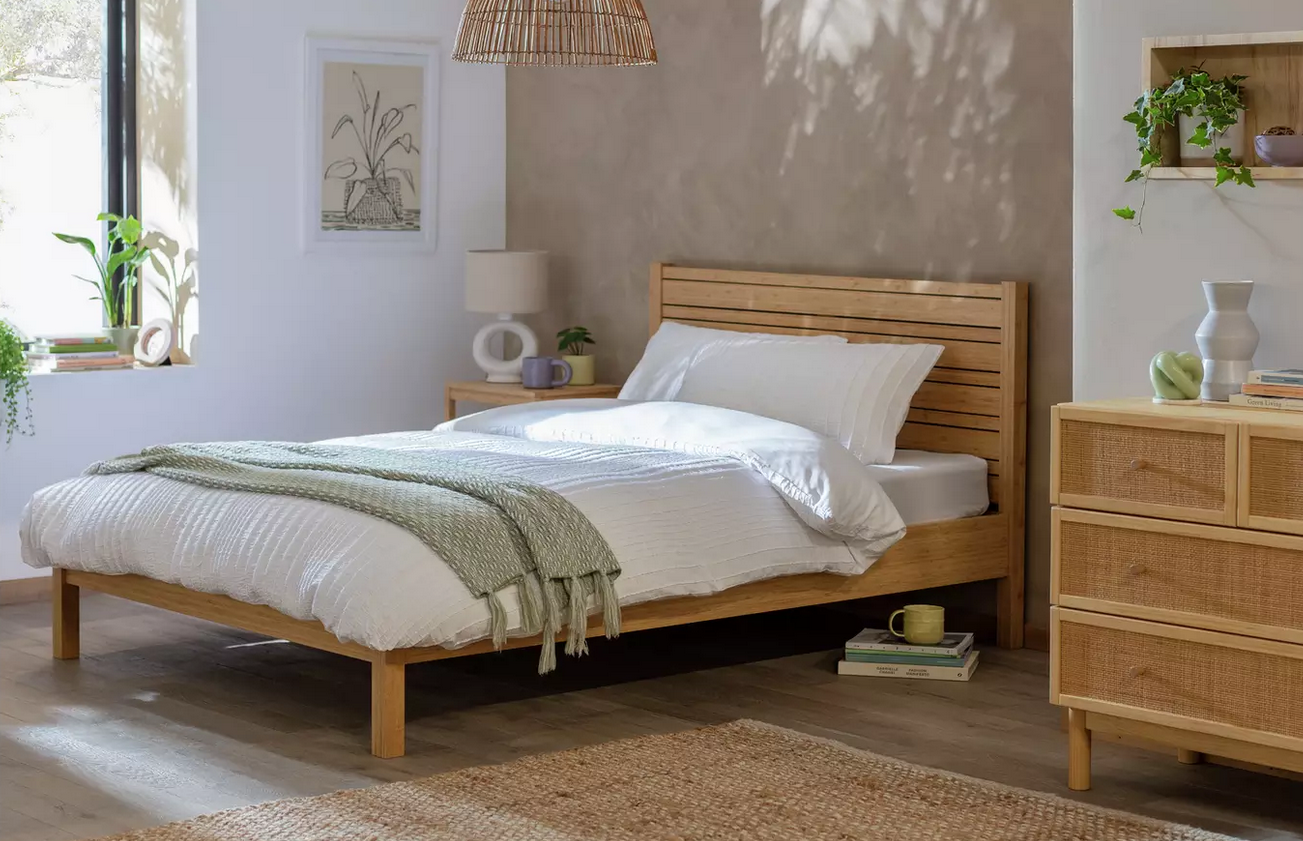 When doing your spring cleaning, an important area to focus on is the bedroom. As you sleep in this room every night, you want this room to be clean and tidy. Below, we have outlined the target areas for the bedroom.
Empty the wardrobe and drawers
Keeping your wardrobe organised is essential to keep your clothes tidy, and less stress when picking outfits. You can read about ways to look after your wardrobe here. From time to time, you will find you might need to empty your wardrobe of all the clothes to give it a thorough clean. Dust can build up in the wardrobe which we don't always notice. Take the clothes out of the wardrobe, wipe down the surfaces, vacuum any excess dust, and then put the clothes back inside. This also applies to drawers which should be emptied and cleaned.
Pack away cold weather clothing
To stay organised, why not pack away cold weather clothing. For example, if you won't be wearing thicker jumpers again until winter, you can put these to the back of the wardrobe. This helps to free some space.
Look after your mattress by rotating and cleaning
As part of your general mattress maintenance, you should regularly rotate and clean it. However, a spring clean is the perfect opportunity to ensure this is done correctly. Rotate the mattress so that you are allowing even usage. You can also brush and vacuum any dirt and debris to keep it clean. You can view our top tips for mattress maintenance here.
Clean lamps and lampshades
Lamp shades can collect quite a lot of dust over time meaning they are must-clean area. We suggest gently shaking off dust, or using a soft brush to remove any build up. For any stains on your lampshade, you can use a soft cloth and warm water to wipe away and remove.
Declutter the room of things you no longer need
A spring clean gives the perfect opportunity for a complete declutter. You can check through your bedroom for any items that have been sitting on the shelf untouched for a while, and maybe decide that it is time to let go. You can donate unwanted items to charity, or you can sell them as pre-loved products.
Purify the air
Once most of the cleaning and dusting has been done, you may wish to clear the air. You can do this using a fan or an air purifier. These are useful to keep all year round, not to just keep cool, but more to remove dust and allergens from the air. You can read about different types of fans here.
For more of our Spring Cleaning Guides, click the following: