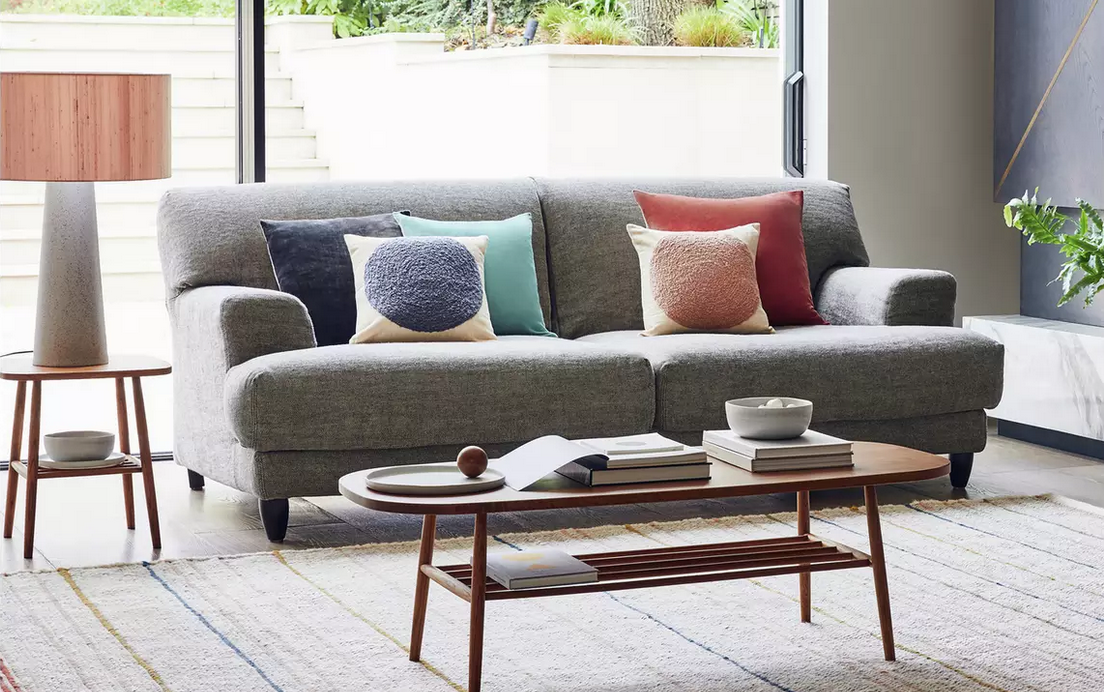 Sofas can be an expensive investment for the home. Whether you're about style or comfort, you will want to make sure you're doing the best to look after your sofa. In this article we give our tips for looking after your upholstery.
Cushions: Dressing to impress
Dressing a sofa is the term used when cushions are added to furniture to complement the appearance. This is great for those looking to contrast colours or enhance the overall feel of a room.
Picking the right place: The importance of positioning
Picking the right place for your sofa is always key in making a room. In large living spaces, sofas can usually become the centre pieces. To achieve this look, many of us to try to keep the sofa quite central. However, a comfy, cosy environment is still important so others may position them in places of optimal comfort.
It's not just about looking good though, as you should consider the positioning to protect the sofa from being knocked. For example, you might want to check that the sofa isn't too close to doors or drawers, as when these are opened it might bash against the unit. You should also avoid positioning close to heat sources or in direct sunlight as it can cause the colour of the fabric to fade.
Consider limits: Taking weight restrictions seriously
Most upholstery will have a weight limit stated on the product and paperwork. Weight restrictions are not necessarily always about personal weight. You should avoid using the sofa as any sort of storage. For example, do not place heavy objects on the sofa. Even if it is just for a moment, if the object is particularly heavy it may damage the internal structure of the sofa. This also goes for the way in which the sofa is used. Do not use excess force such as jumping on the sofa as this extra pressure can cause damage.
General maintenance: Cleaning and care
You should take care in the cleaning of your sofa. Most sofas will set out in the user manual information the specific cleaning instructions, or it will be on a label on the sofa. This is to ensure the fabric is cared for appropriately. If this is not followed, the wrong cleaning method could cause imperfections to the fabric.
Depending on your sofa, you may want to vacuum weekly. This can be done by using brush and crevice tool accessories on your vacuum to suction away any debris and crumbs. Whilst doing this, it is important to check for any small things, such as coins, that may have fallen down the side of the seats. Ensure this is removed to keep the sofa clean and tidy.
What to do if you experience any issues?
If you experience any issues with the sofa, such as something not necessarily feeling right or concerns about the structure, we recommend contacting the relevant support team to assist.
You can browse all living room furniture here.