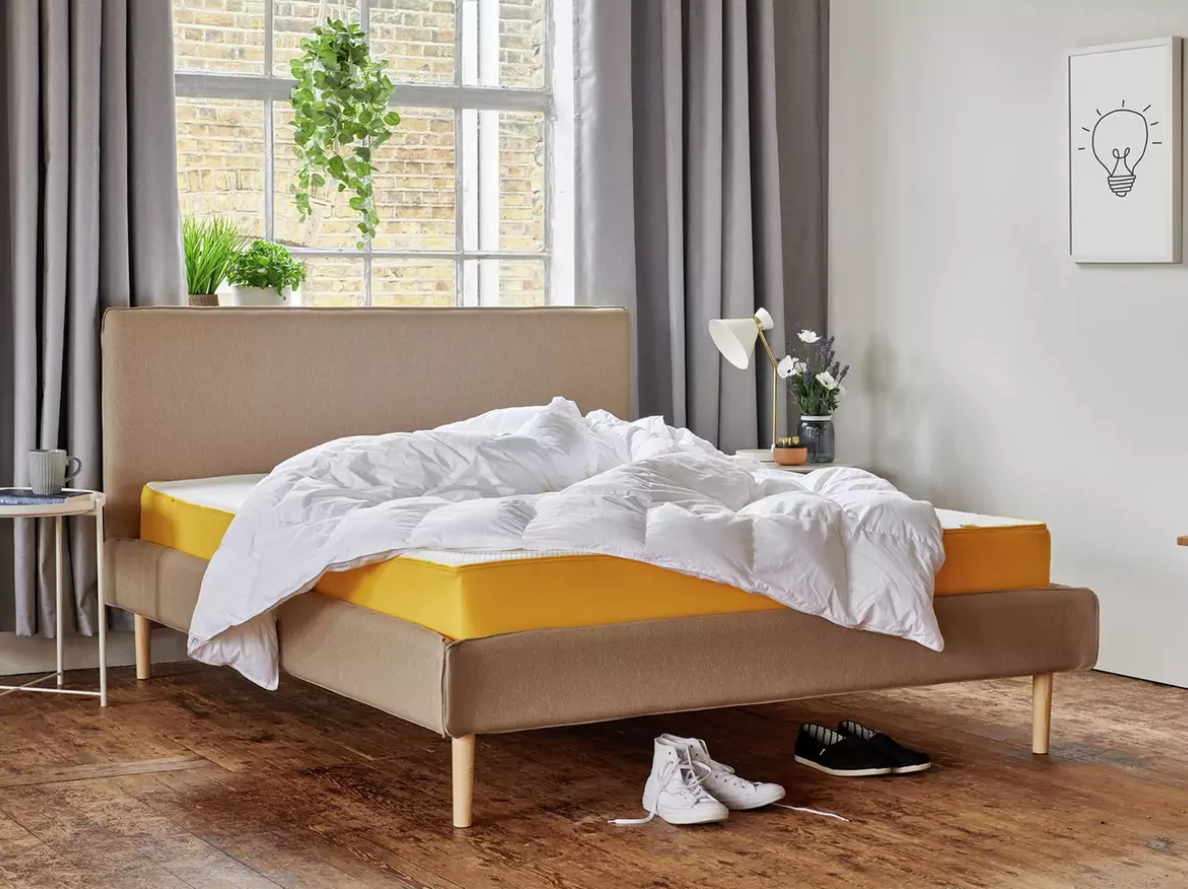 Investing in a good mattress is always important as it is something we use every night so it is understandable that we want to ensure we care for it correctly. Keeping it in the best condition is not something you want to lose sleep over, so here are our top tips on how to look after your mattress.
Rotation
You should rotate your mattress regularly. Each mattress is likely to come with a recommended timeframe of rotation from the manufacturer themselves, but we would suggest doing this every few weeks. Alongside regular rotation of the mattress, you can try sleeping on another area if you feel certain areas are dipping. This would encourage even usage of the mattress and balance out any dips that may be caused by constant pressure on springs in the same area.
Support
The underneath of the mattress is also important to check, mainly to check if there is sufficient support on the bed frame. You need to ensure there isn't a weak point or damage to the frame itself. Whether it is wooden slats or a metal frame, check the condition because if there is anything poking out or dipping, it can not only make the mattress uncomfortable in places but can also risk damaging the unit itself.
Protection
Mattress protectors are also essential to keeping your mattress in the best condition. It will protect from any markings or spillages and keep it clean. Of course, try to avoid consuming any food or having any items that may spill on your bed to lessen the risk of causing any cosmetic damage to your mattress.
Cleaning
It is recommended to clean your mattress whenever you are changing the sheets on your bed. This can be done by using a gentle brush to remove any debris or by using a light vacuum cleaner. You may wish to vacuum your mattress, and if so, try to do this at least twice a year. The reason for this is, although a mattress protector may be covering the mattress, dust and dust mites can build up and collect on the mattress itself. If you do wish to clean it with water, use warm water and avoid using any harsh abrasive cleaners. The bedding that is used alongside the mattress should be washed regularly, ideally every 1-2 weeks. The reason for this as it helps to reduce the amount of dirt that could transfer from the bedding itself onto the mattress.
By following our advice, you should be able to look after your mattress effectively. You can browse our mattresses here.