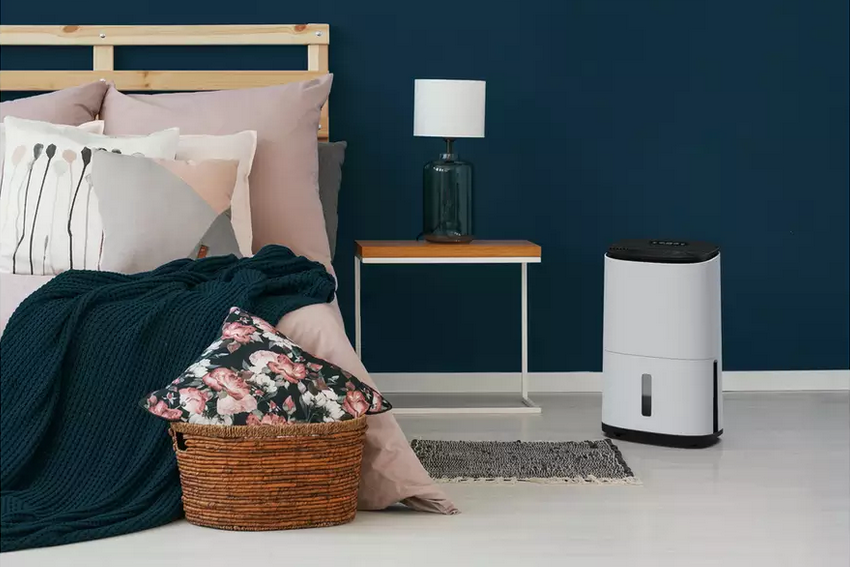 Dehumidifiers are popular products to help remove moisture from the air. They are useful additions to a house or for those in humid climates. By removing the moisture from the air, it can prevent build-up of mould. They are also becoming increasingly popular in helping to dry clothes in the home. They offer a more cost-effective solution by removing moisture without the need of a large appliance. Below is our advice to get the best results from your dehumidifier.
Size: Suitability for room size.
When using a dehumidifier, it is important to consider the size of the appliance. Different dehumidifiers will be better suited to different room sizes. For example, some will have a larger tank meaning it can operate for longer in bigger rooms, whereas others will have a smaller tank and be better suited for smaller spaces.
Positioning: Choosing the right location.
When using a dehumidifier, it is important to pick the best area. We recommend positioning in an area with good air circulation. This means that the appliance can effectively remove moisture from the air. With this in mind, you should avoid placing the item near walls or anywhere that may block the vents. This will affect the air flow and reduce the effectiveness.
Maintenance: Emptying the tray.
As part of your essential care for your appliance, you will need to regularly empty the tray. The tray will fill with water during operation. By emptying this, it keeps the appliance performing effectively in removing moisture from the air.
Air quality: Picking a dehumidifier with a filter.
Standard air fryers will only aim to remove moisture from the air. If you're wanting to get purer, cleaner air with your dehumidifier, you will need to look at a dehumidifier with a HEPA filter. These can help the appliance to remove dust, bacteria, and pollen from the air to keep it cleaner.
Features: Adjustable settings.
Some dehumidifiers will have different settings. For example, you may choose to have one with an auto shut-off setting. This means that you can leave the appliance to run by itself and it will automatically shut off after a particular time period. This is great if you aren't going to stay in the affected room during this time. Dehumidifiers may also have different speed settings and humidity levels, meaning they can operate faster for you if you need to remove moisture at a quicker rate.
Overall, it is important to note that the results can be from a mixture of the suitability of the appliance for your home, and the correct installation and maintenance of the product. By following this advice, you should get great results from your appliance.