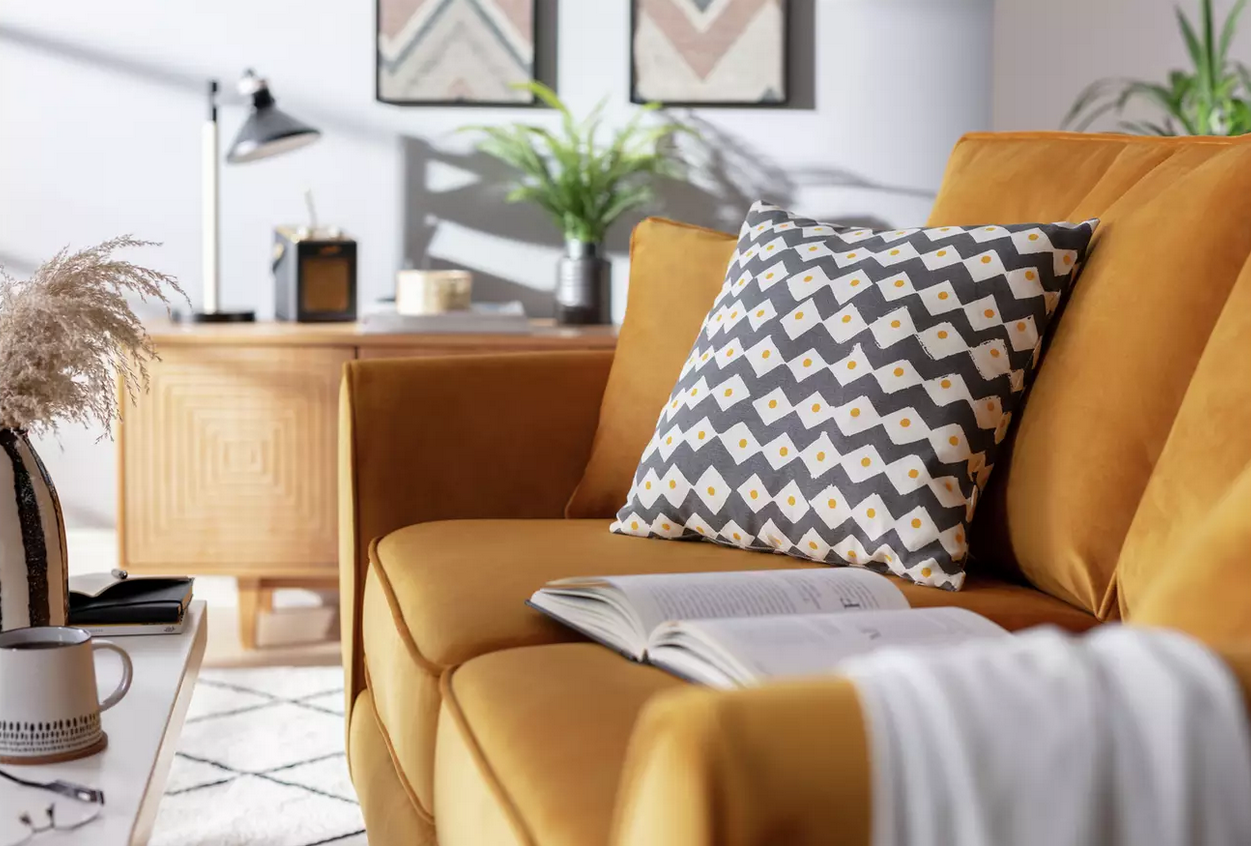 Cushions are great to use as statement pieces or compliment your furniture, or have a much more practical use and aim to add comfort. If you find your cushions have become dirty or flat, this can be an eyesore for lovers of the home, not to mention uncomfortable to sit on. Whether it is a decorative cushion or part of the sofa itself, our below advice should be useful for taking care of the cushions in your home.
Plumping
A quick and simple fix for deflated cushions is plumping them back up. This is done by simply taking the cushion in your hands and rotating it whilst using your fingers to evenly move the filling inside to ensure full coverage. If necessary, you may find throwing the cushion down, taking turns on each side, will also help to move the filling and give the cushion a fuller effect. Other methods include patting the cushion and shaking it gently.
Filling
If the cushion padding feels deflated and will not re-plump, you can consider sourcing replacement padding. By using the dimensions of the cushion covers or existing padding you can identify which is most suitable for your cushion. Once the old padding has been removed, you can insert the new and the pillow should be re-plumped. You can view the cushion padding we have to offer here.
Cleaning
You should clean your cushions regularly depending on the cleaning instructions for your specific cushion. If your cushion has removable padding, you may be able to separate this from the cover and clean both parts separately. We would recommend giving the cover a thorough clean in a washing machine and brushing away any dirt or debris from the padding if necessary.
Distribution
We would recommend to consider weight distribution with cushions. If you are repeatedly sitting on the same part of a sofa or cushion as opposed to the other parts, it is likely to cause dipping. It is best to encourage usage of all cushions and areas evenly to distribute the weight and prevent sinking.
Always consult any cleaning labels or manuals before following our advice as your cushions may have specific instructions. You can browse our range of cushions here.