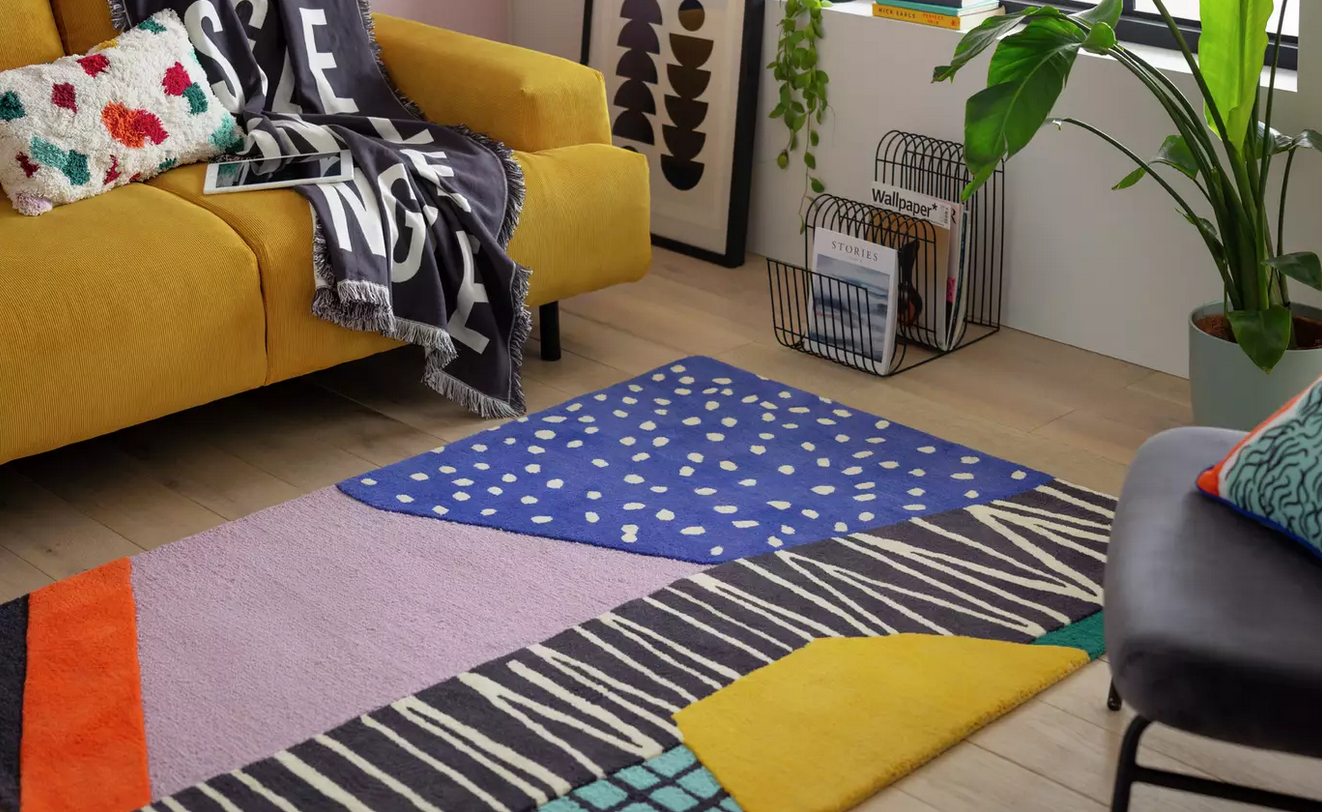 We take pride in our homes and many will have schedules to keep their house clean, targeting partiular rooms and areas. Rugs are great pieces to add colour to a room and add floor protection and, like most things in the home, they also need to be cared for and cleaned. In this article we highlight our care tips for rugs and runners.
Give it a shake
A simple method to get rid of dirt from your rug is by shaking it off. This is done by picking up the rug and shaking it to remove any dirt and debris to fall off. If necessary, you can also gently hit the rug when shaking it to loosen any trapped debris deeper in the fibres. We recommend doing this outside as not only will any debris go outside and not on your flooring, but it can also help to air out the rug.
Regular vacuuming
The same as normal carpets and flooring, you should ensure you vacuum your rugs regularly. Depending on the thickness of your carpet, you may opt for particular attachments or settings to get the best suction. Doing this regularly will prevent dirt from getting deep and becoming stubborn.
Removing stains with Carpet Cleaners
You should try removing stains quickly by blotting with a dry tissue or cloth if something has spilled on the rug, and trying a damp cloth once dried depending on the rug material. If it does not remove or you have any tough or stubborn stains, you may wish to use a carpet cleaner. These use cleaning solution to help remove dirt that is deep in the fibres. They are designed primarily for carpets but, depending on your rug type, they are can also be suitable for thicker rugs. When cleaning the stain, you should use it slow to allow the cleaner to work effectively. You can view our range of carpet cleaners here.
Take your shoes off
Alongside the general cleaning tips, to lengthen the life of your rugs and protect from dirt we would recommend always removing shoes when entering the house. Of course, this is completely down to preference and discretion, but shoes collect dirt and when treading on rugs this can collect in the fibres. As a result, this makes the rug dirty, especially if in a high traffic area in the household. Removing shoes from the equation is a great preventative method to keep clean.
To summarise, there are different methods you can use to clean your rug and remove any dirt. Always follow the cleaning advice from any cleaning labels or relevant support team before attempting any cleaning to ensure it is correct for your rug. You can browse our rugs and runners here.