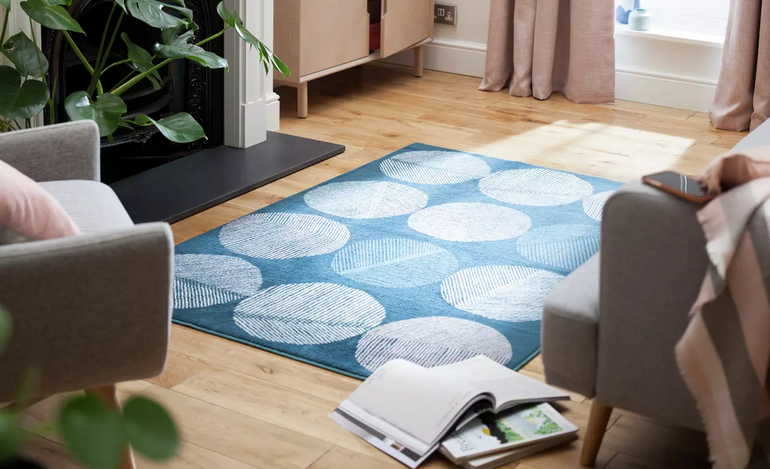 You may have heard of autumn cleaning, and you may be thinking 'isn't that just spring cleaning but in autumn?'. There is in fact a difference between autumn and spring cleaning, and it isn't purely the seasonal name. Spring cleans aim to refresh and rejuvenate the home ready for the vibrant summer months. It helps to renew the home after being closed-up for winter. Autumn cleaning aims to prepare the home for winter, making it perfect to spend time in during the colder months. In this article we have highlighted some key areas for you to focus on this autumn.
Deep clean carpets and rugs
Cleaning carpets and rugs is an important step for autumn cleaning. This is because we will be spending more time indoors, meaning that we are walking on our carpets more than we do in the warmer months. As a result, we tread more dirt into our flooring. To do a deep clean, we recommend using an appliance such as a carpet washer or steam cleaner to lift and remove dirt. We recommend doing this once for the autumn clean, and then vacuum regularly through autumn and winter to maintain the cleanliness.
Clean and store the outdoor furniture
With the weather changing, it is essential that garden furniture is stored appropriately. Most garden furniture will need to be brought in during the colder season to protect from colder and harsh weather. We recommend cleaning over, usually with a damp cloth and water, covering with tarpaulin, and storing in a shed or garage. This keeps it protected from any damage. Click here to read more on how to protect your garden furniture.
Clear gutters and drains outside
It is important to consider seasonal changes with nature when doing an autumn clean. As the tree leaves begin to fall, they can make their way into gutters or drains, clogging them up. There are many ways to clean gutters including using a gutter scooping tool, leaf blowers, or simply putting on a pair of gloves and removing leaves. It is important that this is done before winter, as it can build up over the months and harden as other debris mixes into it which makes it harder to remove down the line.
Declutter and organise wardrobes for winter-wear
What we wear in spring and summer will be different from autumn and winter. An autumn clean gives you the chance to declutter your wardrobe and reorganise to be more weather appropriate. This doesn't mean you need to get rid of any items of clothing, but rather move your knitwear and cosy clothes to the front or easy to access areas. You can also consider putting any summer clothing in storage containers which you can revisit in the warmer months. This helps you to remain organised and tidy.
Cleaning bedding should be a weekly chore, but autumn cleaning is the perfect time to swap bedding over for the colder months. We recommend removing bed sheets, vacuuming the mattress, and replacing with fresh sheets and bedding. For the colder months, it's best to opt for a thicker duvet which will keep you warm and mean you won't need to bump up the heating too much each night. Click here to read more on simple methods to keep your bed sheets clean and fresh.
Deep clean the oven
Whilst oven cleaning makes a good habit for a clean kitchen, autumn is a great time for a thorough clean. This is because we are more likely to use our ovens in the colder months for stews, casseroles, and classic roasts. The cleaning instructions may vary by your model of oven, but we recommend removing the glass if available to scrub clean both sides. You can use lemon to remove stubborn stains by cutting in half and rubbing it over the glass. The citric acid from the lemon can help to break down the grease, and this can then be wiped off with a damp cloth.
Make space for your holiday decorations
With festivities around the corner, autumn cleaning is the time to make space for any holiday decorations. Try to plan what furniture or decorations you need to move out of the way and place into storage for winter to make room for your décor. Once in storage, you can tidy up the area by vacuuming and dusting, ready for when the festivities begin.
Conclusion