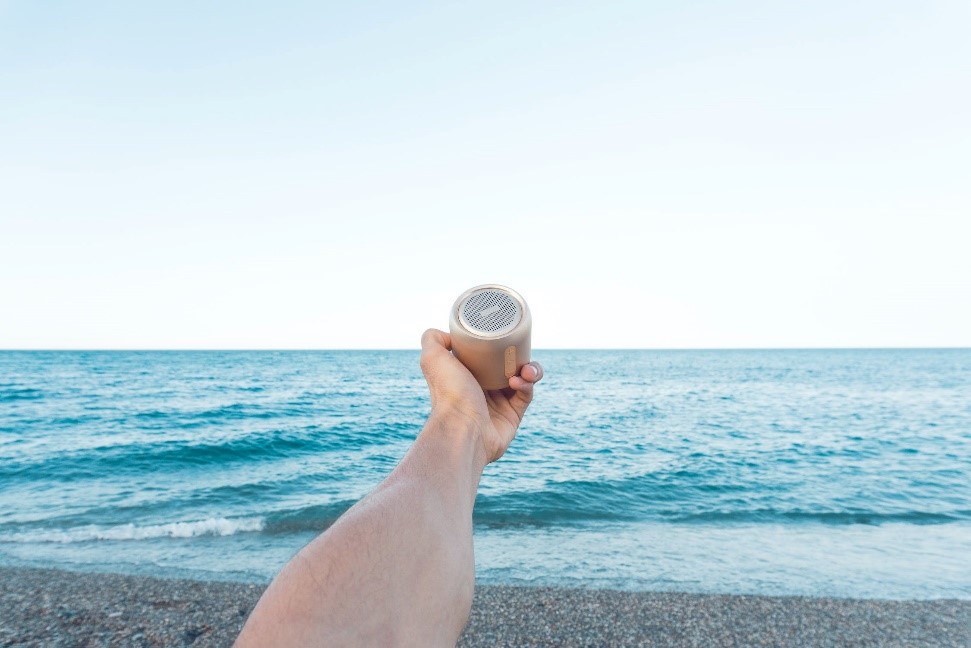 Summer is here, and with it comes the opportunity to have fun and make the most of the great outdoors. And what better way to enhance your summer experience than with some fun tech gadgets and apps? Whether you're heading to the beach, going on a road trip, or just hanging out in the park, there are plenty of ways to use tech to enhance your summer fun. Here are some of our favourite ideas for fun ways to use tech this summer.
Capture your memories with a drone
Drones have become incredibly popular. They allow you to capture stunning aerial footage of your adventures that you can cherish forever. Whether you're flying over a beach, a mountain range, or a city skyline, the views you can capture with a drone are truly breath-taking. And with prices starting at just a few hundred pounds, drones are now more accessible than ever.
Take your tunes with you with a portable speaker
No summer adventure is complete without a great soundtrack. Whether you're hosting a BBQ, lounging on the beach, or hiking in the mountains, a portable speaker is a must-have accessory. There are plenty of affordable options available, and many are waterproof for outdoor use. Plus, with the rise of streaming services like Spotify and Apple Music, you can access millions of songs from anywhere in the world.
Get active with a fitness tracker
Summer is the perfect time to get outside and get active. And with a fitness tracker, you can track your progress and stay motivated. Whether you're running, cycling, or swimming, a fitness tracker can help you monitor your heart rate, track your distance, and even compete with friends. Many also have built-in GPS and can be synced with your smartphone for even more data. You can view our fitness and activity trackers here.
Explore new places with a virtual reality headset
If you're not able to travel this summer, why not explore new places from the comfort of your own home with a virtual reality headset? There are plenty of options available, from affordable smartphone-based headsets to high-end systems like the Oculus Rift. With VR, you can visit exotic locations, experience thrilling adventures, or just relax in a peaceful virtual environment. You can view our range of virtual reality headsets here.
Learn something new with an educational app
Summer doesn't have to be all about relaxation and fun - it can also be a great time to learn something new. There are plenty of educational apps available that can help you pick up a new skill or brush up on an old one. Whether you want to learn a new language, practice your numerical skills, or explore history and science, there's an app for that.
Host a movie night with a projector
There's nothing quite like watching a movie outdoors on a warm summer evening. And with a portable projector, you can turn any outdoor space into a cinema. Simply connect your projector to a laptop, tablet, or smartphone and you're ready to go. There are plenty of affordable projectors available, and many are small enough to fit in a backpack.
Record your adventures with an action camera
An action camera is a must-have for outdoor enthusiasts who love adventure and capturing memories. You can use it to record your summer adventures such as hiking, biking, and water sports. Action cameras are durable, waterproof, and can capture high-quality videos and photos. You can view all our camcorders here.
To conclude
Summer is the perfect time to have fun and enjoy the great outdoors. And with these fun tech gadgets and apps, you can enhance your summer experience and make lasting memories. Whether you're exploring new places or simply enjoying music, getting the right tech can enhance your summer.