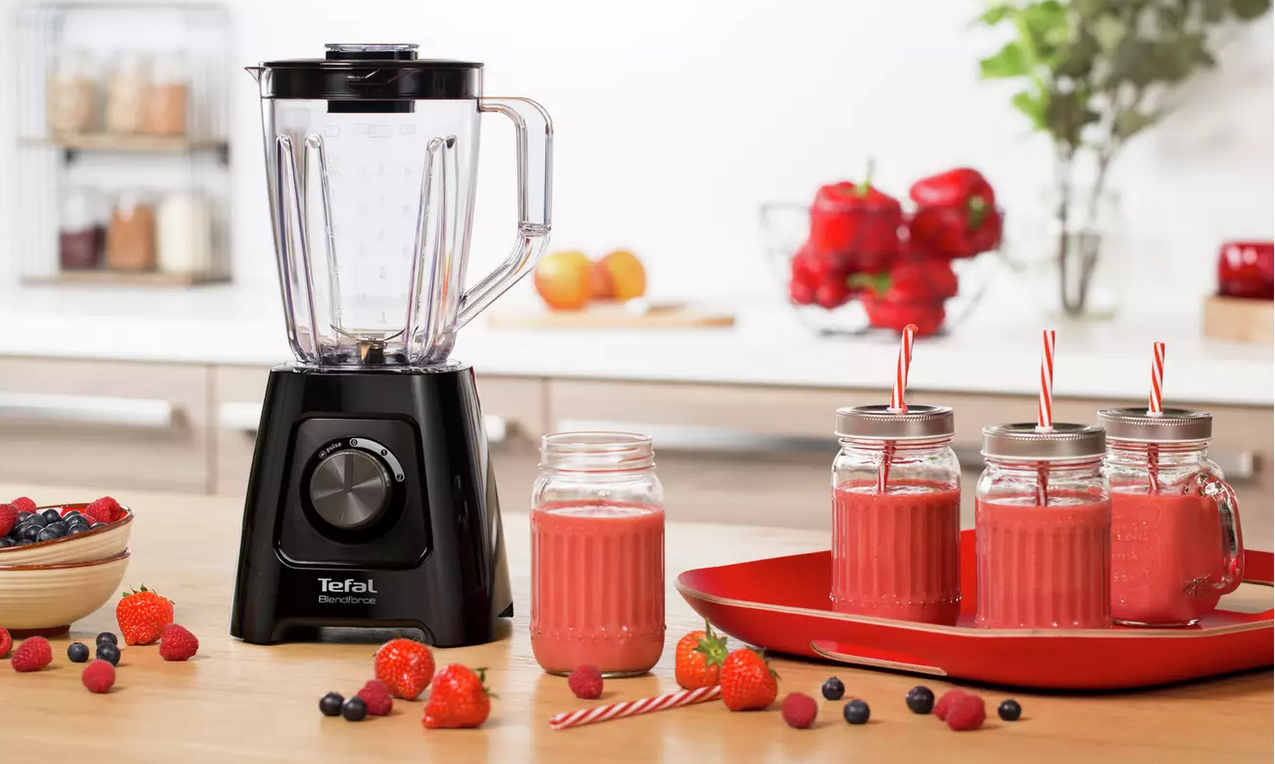 Blenders are known for whipping up delicious smoothies. But that's not all they can do; you can create many different delights in your blender with the right ingredients. Fruit is an easy pick as there are endless possibilities to choose from.
Below we have highlighted 10 recipes you can make in your blender using fruit.
1. Mango-Lime Sorbet
Indulge in the tropical flavours of summer with this easy mango-lime sorbet. Blend together ripe mangoes, fresh lime juice, and a touch of honey. Freeze the mixture until it is firm, and then scoop out the creamy, tangy goodness.
2. Mixed Berry Oatmeal Smoothie Bowl
Start your morning right with a mixed berry oatmeal smoothie bowl. Blend a mixture of frozen mixed berries, yoghurt, and a splash of almond milk. Pour the creamy blend over a bowl of oats, and top with sliced bananas, chia seeds, and a drizzle of honey.
3. Pineapple Basil Cooler
Beat the heat with a refreshing pineapple basil cooler. Blend fresh pineapple chunks with a handful of basil leaves, a squeeze of lemon juice, and a dash of honey. Strain the mixture and serve over ice for a uniquely revitalising drink.
4. Watermelon-Mint Gazpacho
For a delightful twist on a classic cold soup dish, whip up watermelon-mint gazpacho. Blend juicy watermelon, cucumbers, fresh mint, and a touch of apple cider vinegar. Chill the soup and serve it cold as a refreshing appetizer.
5. Strawberry-Lemon Energy Bites
Create tasty energy bites by blending strawberries, dates, rolled oats, and a splash of lemon juice. Shape the mixture into bite-sized balls, and roll them in shredded coconut. Refrigerate the bites for a quick and nutritious snack.
6. Kiwi-Pineapple Salsa
Add a zesty kick to your meals with kiwi-pineapple salsa. Blend ripe kiwi, fresh pineapple chunks, red onion, jalapeño, cilantro, and a squeeze of lime juice. Serve this vibrant salsa with grilled chicken or tortilla chips.
7. Peach-Basil Frozen Yoghurt
Whip up a guilt-free dessert with peach-basil frozen yoghurt. Blend ripe peaches, Greek yogurt, fresh basil leaves, and a touch of agave syrup. Freeze the mixture in an ice cream maker for a creamy, fruity delight.
8. Blueberry-Lemon Chia Pudding
Create a satisfying chia pudding by blending blueberries, almond milk, lemon zest, and a hint of vanilla. Mix in chia seeds and let the mixture set in the fridge overnight. Top with additional blueberries and a drizzle of honey before serving.
9. Raspberry-Coconut Protein Shake
Energise your day with a raspberry-coconut protein shake. Blend frozen raspberries, coconut milk, vanilla protein powder, and a spoonful of almond butter. This delicious shake is a perfect post-workout refuel.
10. Grilled Peach and Balsamic Reduction Parfait
Elevate your dessert game with a grilled peach and balsamic reduction parfait. Blend grilled peaches with a touch of honey for natural sweetness. Layer the peaches with Greek yogurt and drizzle with a balsamic reduction for a sophisticated treat.
Conclusion
These recipes highlight the different ways you can blend fresh and delicious fruit with your blender. Don't forget – with these recipes you can add or swap fruit over to meet your taste requirements.
For more on blenders, check out our other articles: