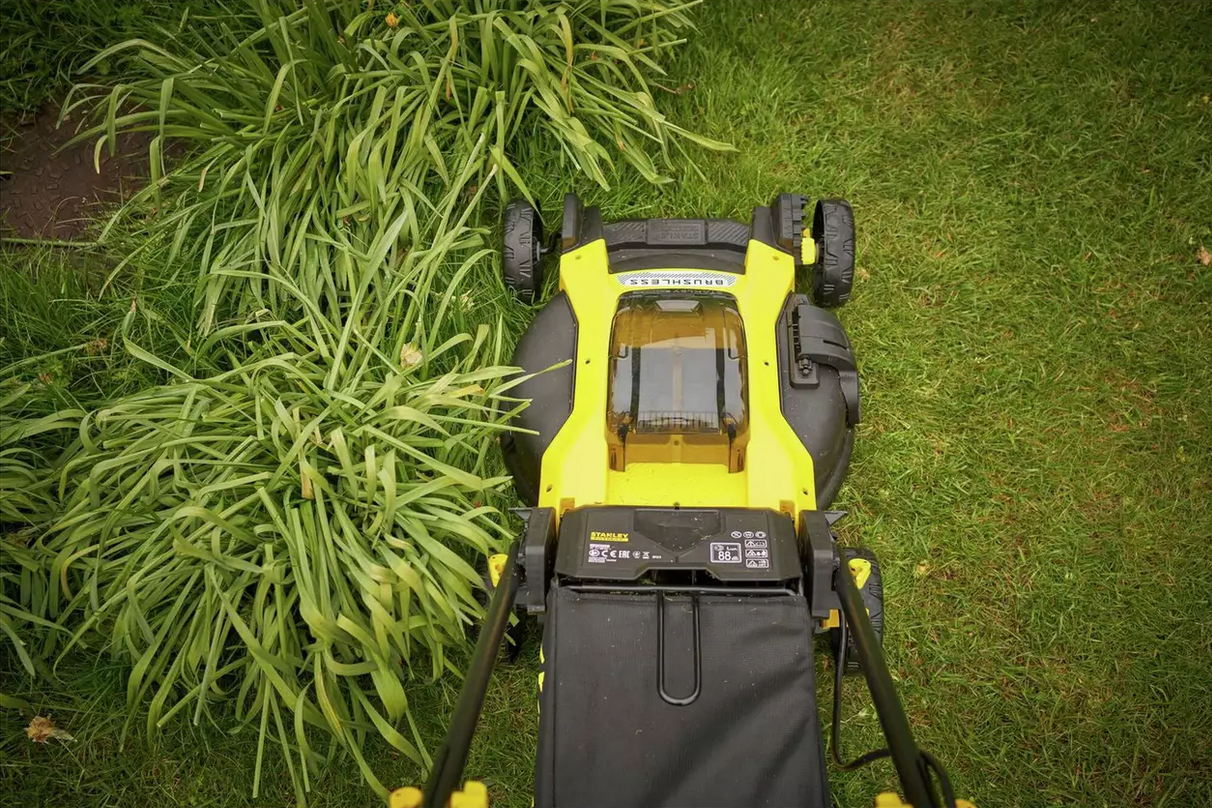 We know about doing the first cut of the year when we enter spring, but did you know there is such thing as the last cut of the year? As it sounds, it's the last time we cut the lawn before we put everything away for winter.
When should I be cutting my grass?
For the last cut of the year, it is best to cut in late autumn, ideally before the first proper frost. This is because once the weather gets too cold, the grass is unlikely to grow again until spring. Late October is a good choice or early November. The same with grass cutting any time of year, only cut when the grass is dry and avoid doing it when the grass is damp as this can lead to poor cutting results and risk damaging your equipment.
Prepare the lawn
Before you start cutting, remove all debris from the lawn including pebbles, sticks, or fallen leaves from the autumn trees. This ensures all the grass can be cut evenly and protects potential blockages. We also recommend using this preparation time to check for any creatures which may be seeking refuge in the garden. For example, a hedgehog. If you find any, be sure to check the best action of where to keep them safe so that you don't disturb or harm them during your lawn maintenance.
Set to a lower cutting height
Whilst for the first cut of the year we don't want to cut too short, for the last cut of the year it is best to cut a bit shorter. Cutting lower is important as it helps to reduce the risk of any pests making your garden a habitat. If the grass is long, it can provide shelter and a hiding spot for garden pests. Cutting shorter can also help to promote the growth when spring arrives. This is because it can ensure all the grass can receive sunlight over the winter and have a healthy growth as the weather warms.
Maintain after the cut to take care during the winter
With the shorter grass, you should be able to easily identify if there are any bald spots of missing grass. You can add extra seeds to this areas if necessary, and fertilise the lawn to keep it healthy through the season.
Take care of your trees and shrubs
If you have any trees or shrubs in your garden, use this time to prune or remove damaged branches. This can prevent any further damage from occurring in harsher winter weather.
Don't forget to look after your equipment!
Conclusion
Remember to take action in your garden and get the final cut done before winter to ensure your grass remains healthy, ready for spring.
You can read more of our articles on the garden & outdoors here.