The majority of UK households have at least one TV in today's modern age of technology. Having a TV provides a great and reliable source of entertainment all at the click of a button on your remote. As technology progresses having a TV isn't just for watching standard TV, these days you can have access to numerous different streaming services, more content and also access to the internet. You can do all of these if you possess a smart TV. But what is most important to note is that in order for TVs to run at their most optimum performance, the TV needs to have the most up-to-date software installed. In ways, it is similar to making sure your smartphone or computer has the latest updates.
Standard TVs and Smart TVs have access to many third party applications and services like Netflix, YouTube and the internet browser for example. While all are authorised by the manufacturer, this still leaves the TV open for bugs and issues to creep in if changes are made to these services without the latest software. Having the latest software installed also allows manufacturers to add new functions and features to your TV. It is also always good to check your software if you notice issues on your TV like apps crashing, freezing, or Wi-Fi issues (these are the little bugs/issues we spoke about earlier).You might be wondering how to know if you have the latest software installed, in this article we will go through step-by-step how to find this in your menu settings.
How to check for the latest software/Turning on Auto Updates
Follow our step by step guide to find out if your TV is on the latest software and how to enable Automatic Scanning. Please note, the images and steps shown are based on a Bush Smart TV.
1) Press the Menu button on your remote: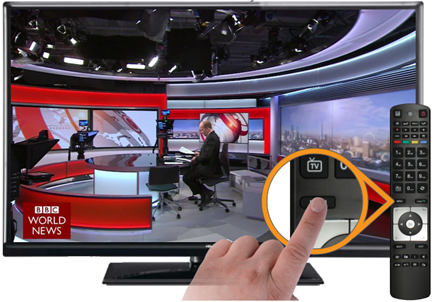 2) Scroll to 'settings' using the directional arrow buttons and press 'OK':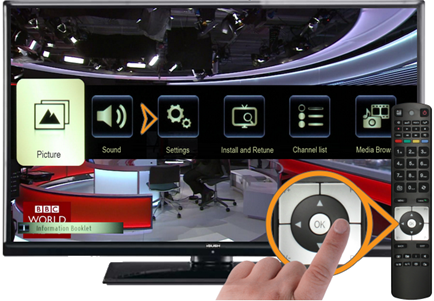 3) Scroll down to 'other settings' using the direction arrow buttons and press 'OK':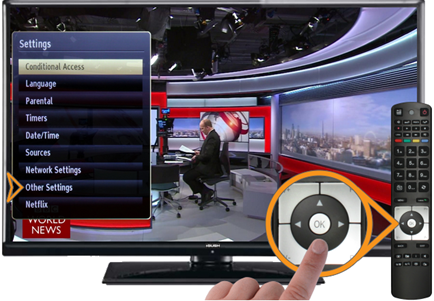 4) Scroll down to 'software upgrade' and press 'OK':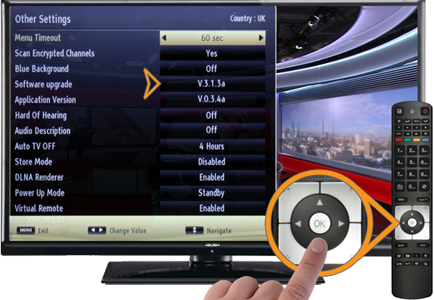 5) On this next menu you will see two options, firstly check to see if the 'Automatic scanning' is showing as 'Enabled'. If it is, this means that your TV automatically scans for software updates. If it is showing as 'Disabled', use the arrow buttons to change this.
6) On this same menu we will check to see if you have a new update. Scroll to 'Scan for upgrade' and press 'OK':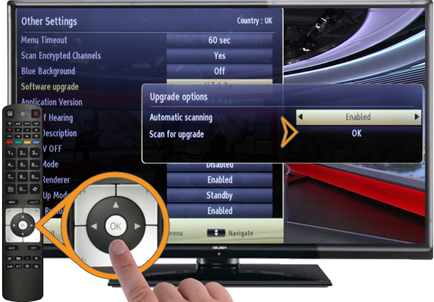 7) You now have to wait for the TV to search for any new software, please note: this can take up to several minutes.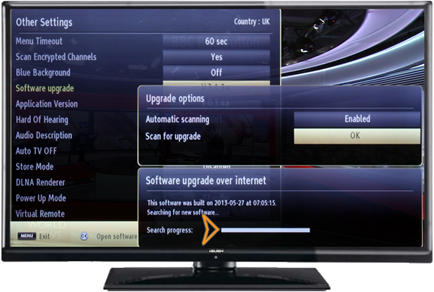 8) If the TV has found new software, you then need to follow the prompts on screen to install this. If the TV has not found any new software you are up to date and will receive the following message:

By following these steps, you are ensuring that your TV will always be up to date with the latest software, features and updates from your manufacturer and third party services.