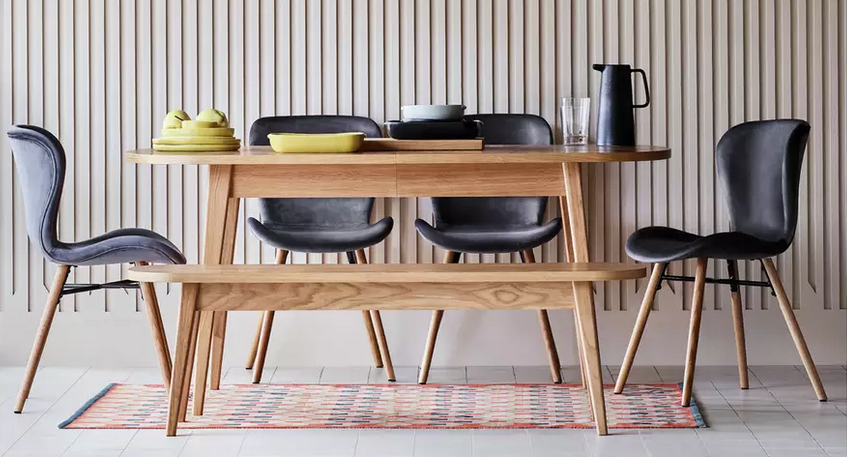 Wooden flooring is popular among many for its long lasting properties and the naturally appealing look it can provide a home. This type of flooring is usually kept bare meaning that it is ideal to keep clean and mark-free. It is possible that this flooring may become scratched by the movement of heavy furniture, so it is recommended to consider methods to protect this flooring. In this article we highlight how to minimise scratches that could be caused by furniture.
One way to protect your flooring from scratches is by placing a rug or runner underneath your furniture legs. By doing this, the rug will protect the flooring from marks. With wooden flooring, you should ensure that you have chosen a rug with a non-slip underside to prevent the rug from moving around. Whilst this is ideal for preventing markings, it is also beneficial for those who are a fan of décor; you can use the rug to your advantage to add some more personality to a room.
Another way to protect your floor from scratches is by using protective pads and gliders. These are padded material that stick underneath the feet of your furniture to protect the flooring from scratching. They are quite discrete and are well hidden when applied. Not only are they great for preventing markings when the furniture is stationary, but they are useful for when the furniture is being moved. This is because the soft padding allows it to glide across flooring. You can view our furniture pads here.
Whilst rugs, runners, and padding is a great method to prevent scratching it should also be reminded that furniture should be moved with care and caution. This means avoiding dragging across flooring and carrying furniture if needing to be moved far. This also means you should be mindful when positioning your furniture, in the sense that you should position it in a location you don't intend you will need to move it often, or at all.
Alongside our advice, ensure to take into consideration any specific flooring or furniture care advice from your user manual. You can view all of our home and furniture range here.