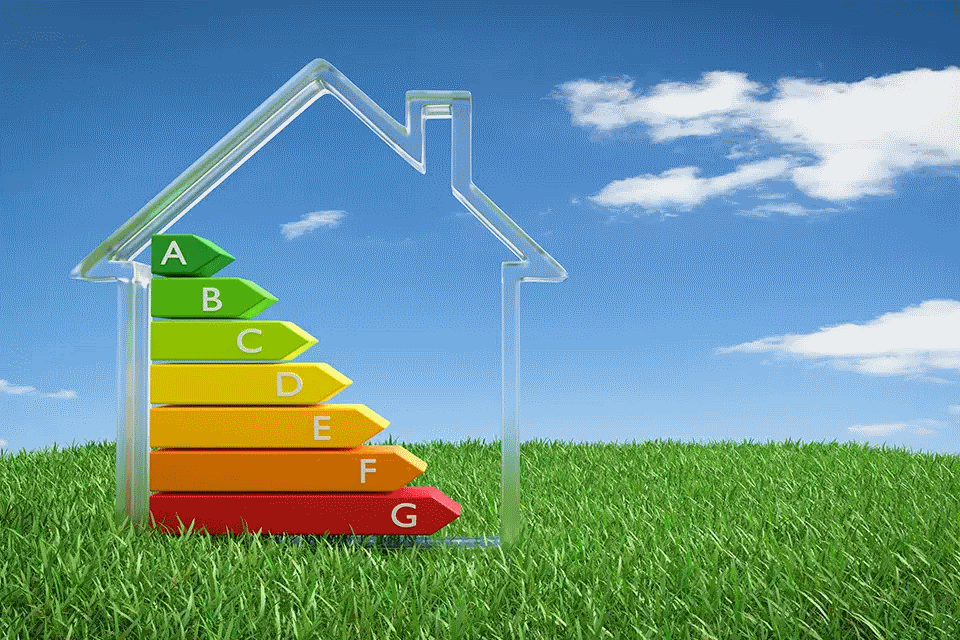 March 2021 will bring a new era in energy labels for domestic appliances.
First used in 1992, the energy label was designed to help consumers choose the most energy efficient appliances. The label ranked A – G using A as the most efficient and G as the least efficient. It has since been adapted through the years and in 2010 the recognizable A+, A++, and A+++ grades were introduced to keep up with the advances in energy efficiency.
As domestic appliance technology evolves and improves so does its energy efficiency and running costs. With the most popular fridge freezer now using around 40% less energy than those in homes 10 years ago the current energy rating system lacked headroom to allow for further innovations.
In March 2021 a new simpler label will be introduced which will see a return to using the grades A – G, but with some changes. It is designed to allow for further improvements in technology and should hopefully lead to better differentiation among products that under the current label all appear in the same top categories. The most energy efficient products currently on the market will typically now be labelled as B, C or D. A number of new elements will also be included on the labels, including a QR link to an EU-wide database, which will allow consumers to find more details about the product.
Up until November 2021 consumers may still spot the old label on appliances, these are products that were produced before March 2021 and therefore required the old label, being sold after March means they also require the new label.
Products that will carry the new label
Washing machines
Washer Dryers
Dishwashers
Fridge Freezers
Wine Storage Appliances
Electronic Displays
TV's
PC Monitors
Light sources
New features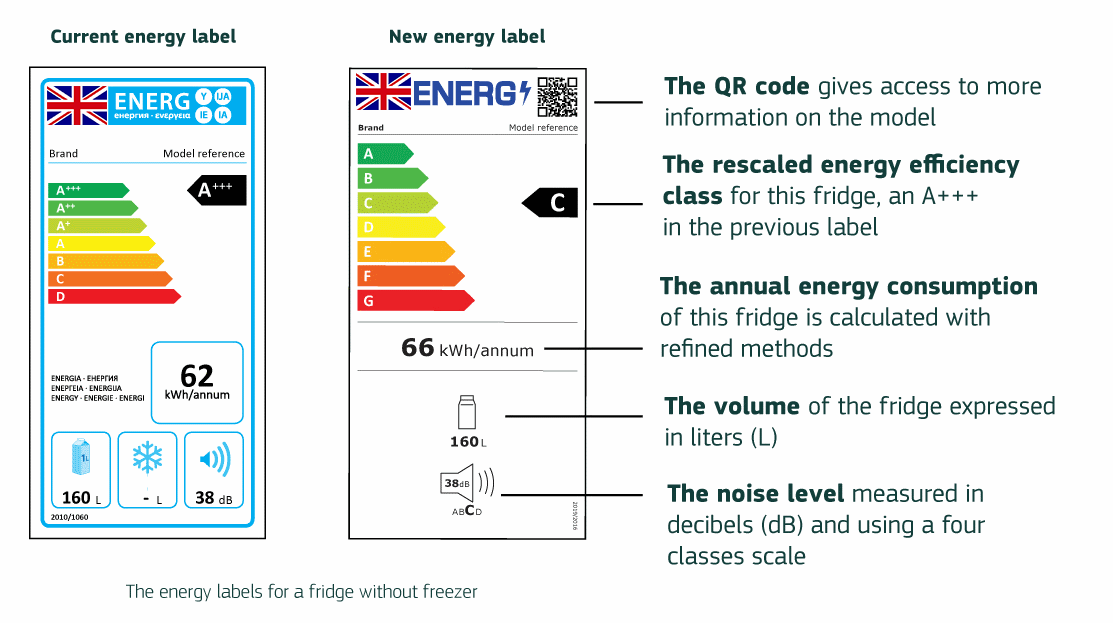 Picture by European Commission
Information icons
The icons will differ depending on the appliance and most icons showing product features from the old label will stay the same in the new version. However some were slightly adapted and a few will be newly introduced:
Dishwashers
Number of place settings
Water use per wash
Duration of said wash
Noise level (both in dB and on an A - D rating scale)
Refrigeration
Capacity of chilled and/or frozen compartments in litres
Noise level
TVs, PC Monitors and Electronic Displays
Energy rating and consumption when displaying HDR content (if it has this feature)
Screen size, height and width in pixels
Washing machines and Washer-dryers
Capacity
Duration and water consumption of the eco 40-60°C program
A-G rating of the spin dry
Noise rating of how loud the final spin is
The Energy label has contributed to dramatically reducing the energy consumption and costs of appliances by supporting consumers in the search and selection of energy efficient products. If you choose products in the best available energy class you can achieve substantial savings. The new label will provide a clearer, standardised scale for all products.