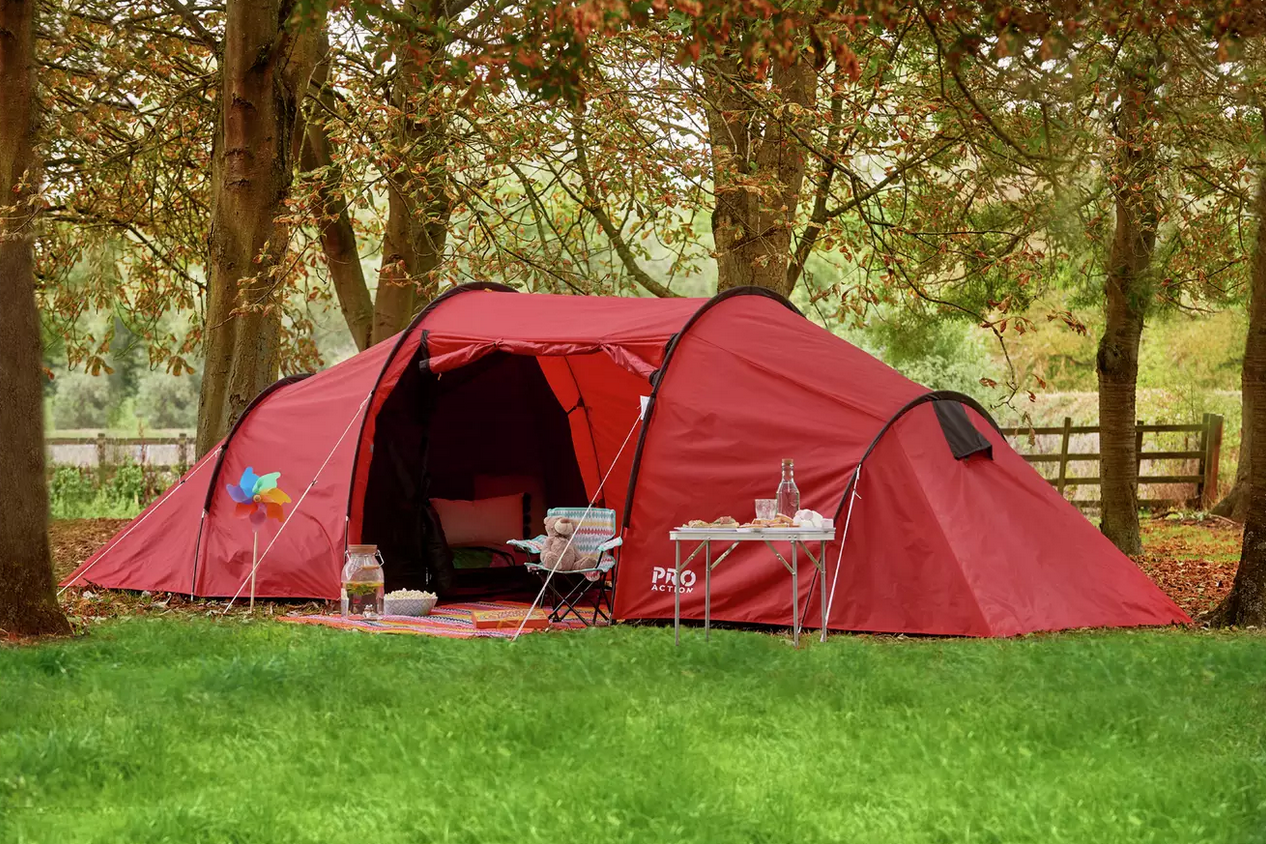 The summer season in the UK is the perfect time for festivals. Most festival-goers will camp in a tent to get the full festival experience. Like with anything, it is important to take proper care of your tent to ensure a comfortable experience before, during, and after the festival. In this article, we look at different tips to keep your tent in the best condition throughout the festival season.
Pre-festival preparation
Before setting off to a festival, it is firstly essential to choose a tent to suit your needs and any weather expectations. This includes factoring in how many people you are expecting to share the tent and the level of comfort you require. You may find you want to opt for a larger tent to ensure you have plenty of space. For weather and water resistance a higher HH (or hydrostatic head) will give higher protection against the elements.
Once you've picked the best tent, we recommend giving it a test run in your garden before taking it anywhere. This means setting it up in your garden as if you were going to go camping. This gives you the opportunity to check you are not missing any parts, accessories, or any potential issues with the tent. It also gives you the opportunity to work out how to put it up! You want to find these before you set off to a festival, to save any disappointment and hassle. You can also take this time to apply any waterproofing to the tent, such as a spray, to give extra protection against rain.
Setting up at the festival
Although it's not always possible to camp exactly where you want, some things should always be considered when setting up if you can. When you're choosing a place to set up at the festival, positioning is key to ensure you keep your tent safe. We recommend looking for level ground away from low-lying areas. This is because rainwater may collect in these areas and could flood the tent. We also recommend positioning away from anything which may fall or become loose, for example, an area of loose rocks or under trees. Once you've found the best spot, lay a sheet or tarp underneath the tent. This will protect the tent flooring from potential punctures and dirt. Next, stake down the tent to make it more stable during any windy conditions. Ensure the stakes are securely in place to prevent the risk of the tent lifting during the wind.
During the festival
The tent care continues through the festival itself. Ensure that you keep the inside of the tent as clean as possible to prevent any rips or punctures. You may want to implement a 'no shoes' policy to reduce the risk of damage. You should also aim to keep the tent well-ventilated to ensure there is fresh air circulated inside and also prevents an excess of condensation from building up. We recommend keeping any window flaps and doors zipped securely at night to reduce the risk of condensation building overnight.
Another key component to comfortable camping, especially if the weather is wet is to ensure nothing is touching the walls of the tent. Anything pressed up against the side of the tent provides easy access for water/ moisture to get in.
Post-festival care
Once the festival is over, it is important to keep your tent clean and stored correctly for when you next need it. Start by drying it out to remove any rainwater, which you can do by hanging it to dry in a well-ventilated area or putting it up the garden on a dry day to air. Remove any marks or stains with a soft cloth and warm soapy water. Once it is completely dry, store it away in a cool, dry place ensuring to keep away from any direct sunlight. We suggest avoiding compressing it airtight, and instead putting it in a looser storage sack. This prevents the material from compressing and deforming over time.
To conclude
By following the simple steps throughout the festival journey, you can easily extend the lifespan of your tent meaning that you can use it for your next festival venture.
To view all of our festival essentials, click here.